Community grant is boost for brigade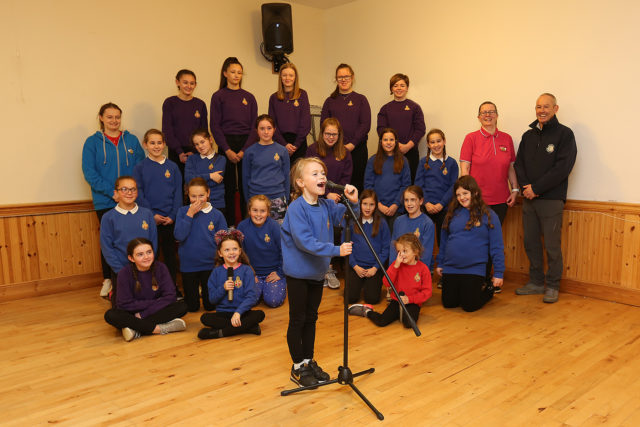 THE 1st Stornoway Girls Brigade will be able to make an even bigger impact with their drama productions after receiving funding for new sound equipment from the Scottish Salmon Company (SSC).
The brigade, of more than 40 girls from P1 to S6, meets weekly, taking part in a range of activities to develop their confidence and skills, including drama, presentations and fundraising for charity.
The donation comes from the SSC's Community Charter, established in 2017 to encourage employees to champion their local areas by nominating groups, charities and organisations that support health and wellbeing for a grant up to £250.
The brigade was nominated by Douglas Shaw, marine site manager at the company's Gravir site on the Isle of Lewis.
Lieutenant Maretta Maclean, of 1st Stornoway Girls Brigade, said: 'We're very grateful to the Scottish Salmon Company for their kind donation towards our new sound equipment.
'Participating in displays and our annual prize giving is important to us, and the new equipment will greatly improve our productions.'
Su Cox, director, at the SSC, said: 'The Scottish Salmon Company is committed to supporting local communities where our team live and work, and the 1st Stornoway Girls Brigade do a fantastic job of promoting health and wellbeing in their local community.
'We hope the new sound equipment will be put to great use in future activities.'