Cod mortality 'was not disease'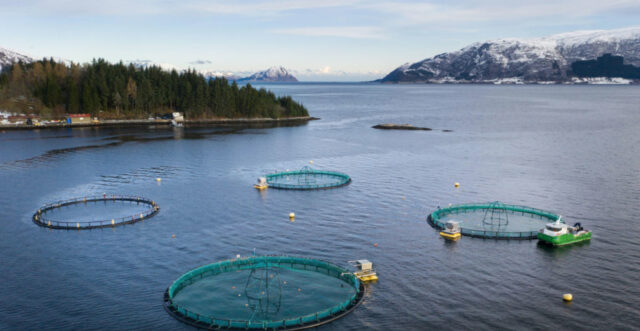 The Norwegian cod farming company Statt Torsk which suffered the loss of more than 48,000 cod last month, says tests have shown no sign of fish disease.
A full report was sent to the Norwegian Food Safety Authority following the incident at the company's site at Stokkeneset which affected two of its three pens.
Statt Torsk (sometimes referred to as Stadt Torsk) said it has received negative results on all its tests for disease, which underpins its earlier belief that external factors caused the sudden mass death. There was no indication of any other biological issues.
Given the way the fish died, the company says, the most likely explanation for the mortality, is that they were somehow frightened, possibly by the appearance of a large predator.
Statt Torsk says: "Such accidents are regarded as very rare and are not connected to a specific species in fish farming."
It adds: "The incident will not result in any change or delay in the company's plans and ambitions."
The news will come as a big relief to this company which made its debut on the EuroNext Growth market three months ago when it raised NOK 115m (just over £9m).
It is one of an increasing number of fish farming enterprises dealing with species other than salmon or trout.
Cod remains one of the most popular fish types among consumers and they see a big potential with the farmed variety especially as the likes of Iceland and Norway is cutting back its wild catch quotas this year.
CEO Gustav Brun-Lie said this move had put the business, which started out seven years ago, in a good position for future growth in the years ahead.
Customers currently consist mainly of wholesalers and private buyers.