Cod farmer Statt Torsk scales back harvest plans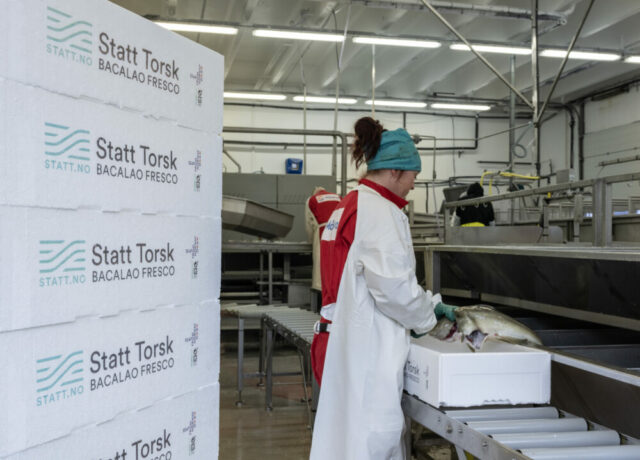 Norwegian cod farmer Statt Torsk has scaled down its harvest plans in order to focus on contracted deliveries rather than selling its fish on the spot market.
The company now expects to harvest 3,500 tonnes this year, sticking to a strategy of supplying its pilot customer, a Spanish buyer, rather than selling on the open market. The company had initially expected to harvest 4,500 tonnes in 2023.
Announcing its harvest and sales plan, Statt Torsk (ST) said: "ST have had regular weekly deliveries to our pilot customer in Spain since September, with a gradual increase in volume according to plan. We now see that this model is scalable and a good foundation to build on. The main challenge now is to develop the market within this strategy. This requires an efficient value chain and close coordination between harvest and sales, which has been our main focus."
The company now has more fish than planned at its facilities, but it stressed: "This should have no negative consequences on issues like fish health, product quality or other conditions."
ST is also continuing to provide samples to Norwegian, Asian and other potential customers.
Last year the company reported that it had won approval for additional licences for seven MAB tranches (MAB = Maximum Allowed Biomass, 1 MAB = approx. 780 tonnes). This represents an expansion of three MAB in the existing facility in Rekvika, plus a new facility with four MAB at Apalset.
ST said: "This increases our maximum permitted production capacity by 144%, from 3,900 tons to 9,360 tonnes of biomass. These approvals are important building blocks towards our long-term target of 12,000 tonnes/year."