Cod aplenty, but saithe elusive off Iceland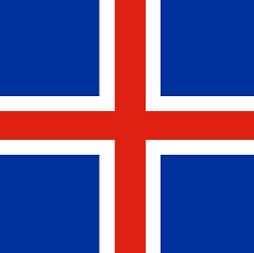 WITH the start of the new Iceland fishing year now underway, trawler skippers have been reporting some excellent fishing in the past couple of weeks.
Bjarni Gardarsson, skipper of the HB Grandi owned vessel Helga María AK, said: 'We're getting some fine fishing but it's saithe that are proving difficult.
'We've been hunting for saithe from our home grounds here off the south-west of Iceland all the way north to the Westfjords grounds without a great deal of success.'
Saithe is an important species for the Icelandic white fish fleet.
Gardarsson said he was in the wheelhouse during the last trip of the newly ended quota year, as well as during the first trip of the present quota year.
'The overall catches have been good, and we had between 160 and 165 tonnes in the last trip. Most of that was cod and redfish, and only 20 to 25 tonnes of it was saithe,' he said.
Heimir Gudbjörnsson takes over again as skipper for the next two trips after a spell ashore. He said that the quota year that has just ended was a good one, although there are certainly concerns over the scarcity of saithe on both home grounds and off the Westfjords.
'The saithe appear to no longer be on their normal grounds, and we have heard reports of better saithe fishing in the Reykjafjördur Gully off Húnaflói Bay than is usual at this time of the year. That's something that needs to be checked out.'
Meanwhile, the herring fishing season has now opened and the Grandi vessel Faxi RE has returned to Vopnafjördur with around 500 tonnes on board for processing.
This is the first landing of targeted herring to Vopnafjördur this season, as the fleet has been concentrating on mackerel up to now.