Clearwater to fight clam fishery ruling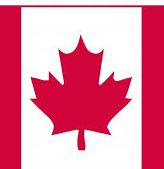 CLEARWATER Seafoods, one of North America's main fish businesses and owners of Macduff Shellfish in Scotland, is to take legal action after losing its monopoly to Canada's rich Arctic surf clam fishery.
Canada's Department of Fisheries and Oceans has awarded a company in Nova Scotia, along with indigenous groups in the Atlantic provinces and Quebec, 25 per cent of the clam fishing rights, which are said to be worth millions of dollars.
Clearwater, the largest holder of shellfish licences and quotas in Canada, said: 'We are disappointed at this outcome. The minister's decision will mean that middle class jobs are lost and valuable full time jobs are converted to temporary seasonal work in the Canadian fishery.
'Clearwater purchased licences and quota to participate in this fishery. We have invested hundreds of millions (of dollars) to develop the fishery and the market, including $156 million of investments in the last three years.'
It also claimed the decision has destabilised the investment climate in Canada's fisheries and natural resources sector.
Company vice-president Christine Penney said Clearwater supports the government's bid for more indigenous participation in the fisheries.
'Our reaction is not a reflection of the named beneficiaries of the minister's decision, rather in the manner the minister has chosen to achieve these objectives,' she said.
Meanwhile, a spokesperson for Five Nations Clam Company, Chief Aaron Sock of the Elsipogtog group, has praised the federal government for 'its commitment to reconciliation' and said the decision would mean full-time employment for the Mi'kmaq and the various Innu communities involved.
Fisheries minister Dominic LeBlanc said the inclusion of the indigenous communities would allow 'the benefits of this lucrative fishery' to flow to a broad group of first nation people.