CleanTreat is awarded ASC's highest rating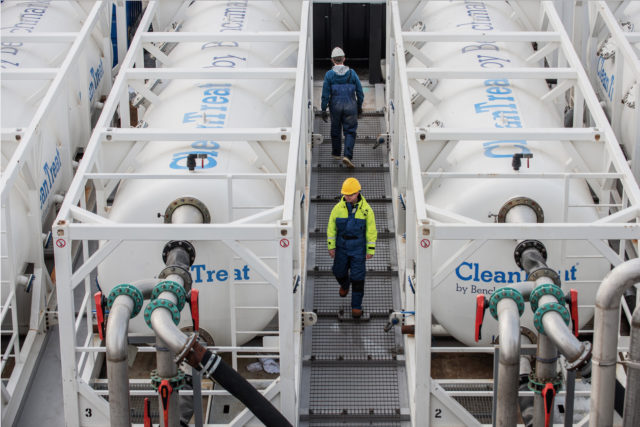 Benchmark's CleanTreat delicing system has been awarded the highest level of certification for sustainability by the Aquaculture Stewardship Council.
CleanTreat is a new system only just being rolled out by Benchmark Animal Health. Combined with the company's treatment Ectosan, it involves treating salmon in a closed tank and then applying a water purification process which, the company says, removes all traces of the pesticide.
After an extensive review, the ASC has concluded that CleanTreat merits a score of "zero" – the best possible rating  – for environmental impact.
Trond Williksen, Benchmark's CEO, commented: "Our mission is to drive sustainability in aquaculture and we are delighted to have received the highest recognition possible by the ASC for our CleanTreat® system. We are proud to help farmers and the wider industry take a responsible approach to medicine use and are excited to play a major role in driving sustainability across the industry."
Ectosan is a controversial treatment, as it is based on the neonicotinoid imidaclopid, which has been associated with the decline of bee and other insect populations. Imidacloprid is now banned in the European Union for most agricultural uses.
Ectosan has been approved for use in CleanTreat by EU regulators, but members of the European Parliament are trying to reverse that decision. Meanwhile the green light from the EU means that CleanTreat is currently being introduced for commercial use in Norway.