Cleaner fish feed that works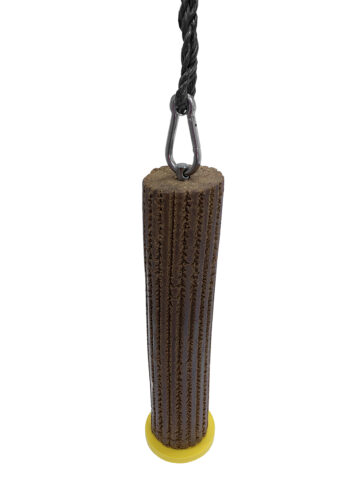 VAF Feed Blocks can save fish farms valuable time and money
World Feeds' VAF Feed Blocks are becoming well established as the go-to solution to sea lice and cleaner fish management. Their complete, balanced feed block diets are tailored to wrasse and lumpfish, with extensive studies recording considerable improvements to general health and welfare while simultaneously improving their efficacy in the control of sea lice.
Major salmon farming companies in Scotland and Norway have already contracted and converted to using VAF Feed Blocks as their sole cleaner fish feed using World Feeds' innovative feeding strategies to revolutionise the day-to-day operations of cleaner fish management. While the welfare and nutritional benefits of the feed blocks have been well-documented, another significant advantage of VAF is the multitude of time and cost savings afforded by these unique feeding systems.
The large feed blocks (which are supplied individually foil wrapped within an easily carried and fully recyclable bucket) can be stored in a cool, dry place – requiring no refrigeration. One company noted that each of their sites had removed their large chest freezer systems which were no longer needed – subsequently eliminating the 24/7 electricity cost of running of each unit and saving on space. Energy savings such as this naturally pose a hugely positive long-term impact on a site's daily operational costs as well as their carbon footprint. The company noted that these energy savings combined with the minimised need for medical treatments and restocking of cleaner fish (a result of the nutritional benefits of the feed block diet) had saved them more than double the annual cost of the actual feed blocks.
VAF Feed Blocks even boast a two-year shelf-life, meaning fish farmers are able to house several months' worth of cleaner fish feed without the need to constantly re-order. Consequently these time savings allow staff to reallocate their time to more productive on-site tasks.
In comparison to other gel type products on the market, the feed blocks require no mixing or preparation and can simply be loaded onto the bespoke MLD (Manual Line Deployment) feeding station in-situ at the side of the pen, directly out of the pack. This in turn saves time in unpacking, preparing, recycling and transporting the feed to site.
The MLD itself is also far more practical, efficient and quicker to use than the net bags that might otherwise be employed. Each unit is supplied with 11 metres of polysteel rope, allowing feeding versatility as stations can be strategically placed at various positions and depths around the pen. This is designed to disperse the cleaner fish among the salmon, reducing aggression during feeding while significantly increasing their range and exposure to the sea lice. The feed blocks are designed to promote and facilitate natural grazing behaviour throughout the day and once a block has been consumed, the bright yellow float indicator is designed to float to the surface; enabling staff to easily keep track of when feed needs restocking.
With the increasing financial and staffing pressures being felt by businesses since the advent of Covid-19, VAF Feed Blocks present aquaculture operations with a viable and sustainable solution to the pervading sea lice issue while considerably reducing the cost of daily operations and effectively giving fish farm managers and personnel the gift of time.