Chinese salmon case sends industry shockwaves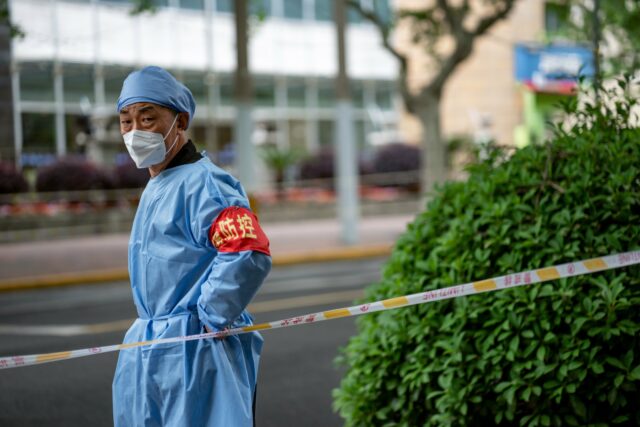 SEAFOOD shares on the Norwegian Stock Market fell last night following reports that a number of supermarkets in the Chinese capital Beijing have removed salmon from their counters after a chopping board at a wholesale market used to portion the fish was found to be infected with coronavirus.
Mowi stocks were down by 5.2 per cent, SalMar by 5.6 per cent and Lerøy Seafood by 4.39 per cent. The Norwegian Seafood Council also says that orders from China are being cancelled.
It is not known how the chopping board became infected, and inspectors think it may be due to an employee already with the virus using it at some point rather than through infected fish. The authorities in Beijing have closed this and a number of other wholesale produce markets in the city while inspections are carried out. But the scare has led to some retail supermarkets taking no chances by cancelling orders for imported salmon.
It is also being reported that several Beijing sushi restaurants have stopped serving imported salmon. Parts of the capital have been locked down again after a spike in Covid 19 cases at the weekend. Some 10,000 people work at or around the giant Xinfadi market which mainly deals with fruit and vegetables, but also trades in meat and seafood. They will all be tested. So far around 100 people who work or visited the market have been found to be suffering from Covid.
Fish is generally stored at very low temperatures which means viruses of all types can remain active for more than a month. Some believe Covid could have got onto the salmon before it left for China, either at source or while in transit. But it was at a seafood market in the city of Wuhan, which also sold live animals, that Covid 19 was first detected last December.
China buys salmon from several northern hemisphere countries, mainly Norway, Canada, Australia, the Faroe islands and, to a lesser extent, from Scotland. Bakkafrost says it will await updates from China before sending any more salmon. It also states every company employee has been tested over the past eight weeks without resulting in any positive cases.
The Norwegian Seafood Council said last night there are doubts if salmon was the source of this new infection, but it was keeping a close watch on the situation. It also warned exporters that there may be short term logistical food challenges.
UPDATE: Commenting on the outbreak, Hamish Macdonell, Director of Strategic Engagement for Scottish Salmon Producers Organisation (SSPO) said:
'While the outbreak of coronavirus in a busy wholesale market in China is a worrying development, there is no credible evidence linking it to any imported food products.
'As proven by several scientific studies, including one by University College London in the past few weeks and the Asian Fisheries Society, salmon can neither be infected with, nor spread, coronavirus.
'The emerging evidence, supported by Chinese experts in virology and infectious disease, points to cross-contamination from a local infected source.
'There have been no recorded cases of coronavirus among Scottish salmon sector employees.'