Chinese plan fish-farming behemoth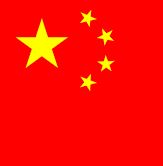 CHINA is building a giant factory fish-farming ship at the Nansha Islands, in the South China Sea, says a report in ECNS.
The converted oil tanker will weigh up to 200,000 tonnes and will function as a multi-purpose mobile offshore production base.
Commenting on the plans, a researcher at the Yellow Sea Fisheries Research Institute, Lei Jilin, said: 'In addition to defending the reef, it will contribute to fish processing and storage, and function as an anchorage to provide supplies and services to deep sea fishing vessels.'
If successful, China will send similar ships to other islands.