Chinese demand boosts Norway's salmon exports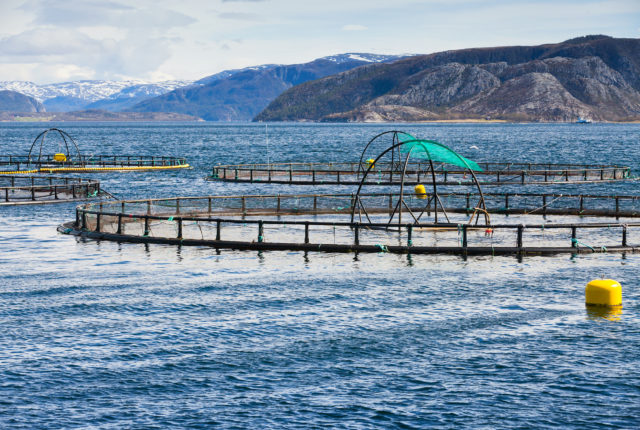 RISING demand from Europe and China have helped push Norwegian salmon exports to new heights, figures from the country's Seafood Council show today.
Norway exported 506,000 tonnes of salmon worth NOK 34.6 billion during the first half of 2019, an increase on 2018 of five per cent in volume and six per cent, or NOK 2.1 billion, in value.
Tom-Jørgen Gangsø, director of market insight and market access at the Seafood Council, said: 'We have had stronger production growth of salmon in the first half of the year than was expected at the beginning of the year.
'At the same time, we have experienced a growth in demand, especially from the EU and Asia. The growth in demand, together with a weak kroner, explains why we have also experienced price inflation, while volumes have increased.'
He added: 'So far this year, we have seen growth in both value and volume in exports of fresh salmon to China.
'Overall, 12,130 tonnes of fresh salmon from Norway went to China. This is already more than we exported during the whole of 2018.'
He said improved access and more efficient trading had helped salmon producers gain greater access to the Chinese markets and, if current growth trends continue, Chinese exports this year are expected to reach 20,000 tonnes.
Last month's figures show that salmon exports dropped by three per cent in volume to 82,300 tonnes but rose two per cent in value to NOK 5.7 billion.
The average June price for fresh whole salmon increased from NOK 61.77 to NOK 64.20 per kilogram.
Farmed trout exports continue to rise, with sales up by 19 per cent during the first half of the year to 24,700 tonnes and the value up by 20 per cent to NOK 1.7 billion.
Gangsø said there had been particularly strong demand from the United States, where trout was gaining both from the retail and restaurant sectors.
Total Norwegian seafood exports, including white fish, shellfish and pelagics, during the first half of this year fell by 13 per cent to 1.3 million tonnes, but rose in value by seven per cent to NOK 51.2 billion.