China tightens regime for seafood imports, again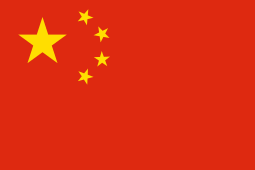 Tougher new Covid-related health regulations have been announced for seafood companies exporting to China.
The Chinese authorities have said that much tougher requirements are justified in response to the way the pandemic is spreading in certain parts of the world. They add that all seafood exporting countries must comply.
Businesses can continue to use existing health certificates until details of a new certificate have been agreed, but Beijing is demanding that companies list their entire seafood production chain. This means that many companies will have to register before the new certificates can be issued.
Those who are already listed will also have to re-register if they want to continue doing business with China and the deadline for that is quite short – next Friday, 8 January.
In addition, production volumes and other export details of seafood sent to China during the past 12 months will have to be stated.
The new requirements for health certificates demand that the entire production chain must be stated on the certificate and that includes names of fish farms or trawlers, freezer and reefer vessels, processing sites and storages sites.
Packaging and methods of transport (trucks, ships aircraft etc) must be thoroughly disinfected to prevent the spread of Covid-19. Packaging should also be able to withstand disinfectant treatments.
There are also further regulations about fish farmed or landed in one country and then exported on ships from another.
This is at least the third time since the outbreak of coronavirus that China has toughened the rules for seafood exporters.