China suspends direct Scottish route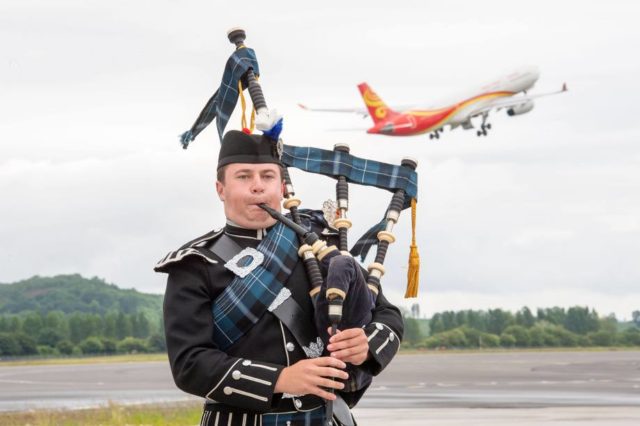 THE only direct flights between Scotland and China are to be suspended from September, according to reports.
The route, which opened less than a year ago, was described by salmon companies as a huge advantage in getting fresh fish to the growing Chinese export market as quickly as possible.
The freight service, which provided an alternative to transporting exports to China via Heathrow or the Middle East, was welcomed at the time by Mowi, which sent more than three tonnes of salmon on the inaugural flight last June.
However, Hainan Airlines is no longer taking bookings after September 1 on the Edinburgh to Beijing flights, raising fears that the service may be abandoned altogether.
Georgina Wright, head of sales at Mowi, said: 'While we are disappointed about the flight suspension from Edinburgh, we have lots of options via Heathrow and Glasgow for other markets than China so there will be no negative impact on our increasing exports to the Chinese market or elsewhere in the world.'
The route also includes a stopover at Dublin but passenger interest in the four flights a week is understood to have been disappointing.
Travel agents and Edinburgh Airport linked the move to the Scottish government's failure to cut air taxes and the matter was discussed at First Minister's questions in the Scottish parliament last week.
Nicola Sturgeon said: 'We hope the service will return for the summer season when passenger numbers are likely to be higher. We will work with the airport and the airline to secure that.'
One aviation source told The Scotsman: 'They are stopping the service in August. It is almost certain it's final as passenger loads have been poor since the start.'
Picture: A piper marked the first Hainan Airlines direct flight to Edinburgh last June (photo: Ian Georgeson)