China site for Calysta's commercial scale-up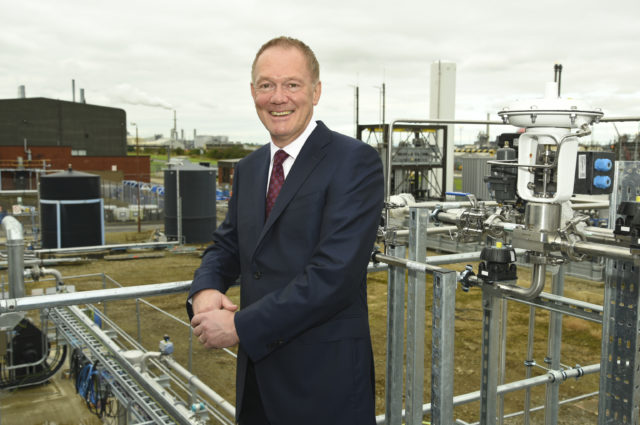 THE first commercial scale plant for Calysta's single cell protein fish feed is to be built in China.
The factory, with an eventual capacity of 100,000 tonnes, will produce the novel ingredient FeedKind, which is made by fermenting natural gas.
The development is the result of a joint venture between FeedKind manufacturer Calysta and feed additives company Adisseo.
Adisseo is one of the main subsidiaries of China National BlueStar, a leader in the Chinese chemical industry with nearly 21,500 employees and a turnover of US$9.3 billion.
The first phase of the Chinese factory is expected to start operating in 2022, delivering 20,000 tonnes of FeedKind protein a year. A second stage will bring an additional 80,000 tonnes of capacity, said the companies.
The aquafeed ingredients market in Asia is estimated at US$28 billion, representing 70 per cent of the world market.
Jean-Marc Dublanc, CEO of Adisseo, said: 'Adisseo is committed to strategic investments in new disruptive technologies.
'Our ambition is to become one of the leaders in sustainable feed ingredients and additives for aquaculture across the Asian markets.
'For this reason, we have been investing significantly to develop an aqua lab station in Singapore, fully dedicated to developing innovative and sustainable feed solutions for aquaculture.
'With this joint venture, we are investing further in a strategic collaboration, combining the agility of a start-up with Adisseo's expertise to enable Adisseo to become a major contributor to food safety and sustainability in Asia via innovation.'
Calysta chief operating officer Thomas JG Huot said the announcement marks the transition of FeedKind 'from a tremendously exciting idea to one that will deliver truly world scale impact'.
FeedKind is produced via a natural fermentation and, said US based Calysta, is a safe, healthy, traceable and nutritional protein that is price competitive with existing sources of protein.
Last year, Calysta secured $30 million investment from BP Ventures to support a worldwide rollout of its FeedKind protein. The company has also received funding from Cargill.