Chile farms hit by new algal attack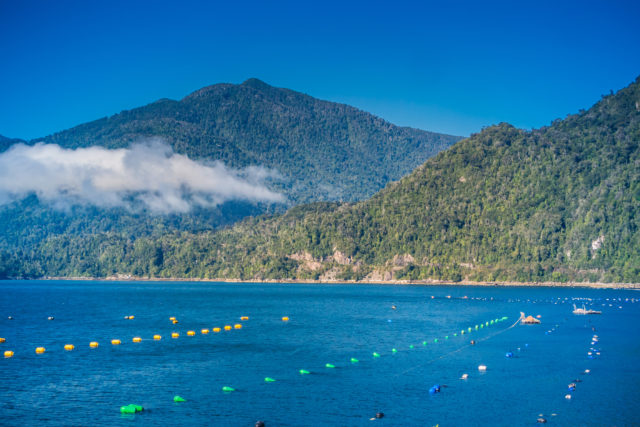 THE salmon industry in Chile has again been hit by a serious algal bloom outbreak, costing two companies a total of more than US $4-million.
Two days ago the farming company Blumar reported it had lost some 760,000 fish at its sites in Punta Rouse and Isla Ester worth around US $3.3m. This represents almost a third of its stock in that region.
Now Salmones Austral has said that algal has killed 200,000 fish at the Centre Estra in the Aysen region site operated by its subsidiary Salmones Pacific Star, resulting in a loss of US $1.15m. The mortality represents around 25% of the total biomass at the facility.
Both companies are working to remove all the dead fish, which will probably go to fish meal. Salmones Austral said it has put an action plan into operation committing all necessary resources.
Blumar said it had trained personnel and equipment on hand ready to monitor the bloom. These include underwater robots, remotely operated vehicles and other special equipment.
However, it is understood that other companies in the Aysen area are closely monitoring the situation fearing they could also be affected.
This is the second major algal outbreak to hit Chile's fish farms in less than a year. Last march a number of companies suffered heavy losses with Salmones Camanchaca being hit particularly hard at US $12m.
However, algal blooms can strike anywhere. Three months ago Mowi and others were hit by an outbreak in Bantry Bay, Ireland and in the spring of 2019 a huge attack in Northern Norway led to the loss of 14,500 tonnes of fish worth at least £170m (US $232m).
Algal blooms are a natural phenomenon which can be difficult to control or predict. They suck up so much oxygen in the water that the fish in farm cages suffocate.