Children think haddock is a footballer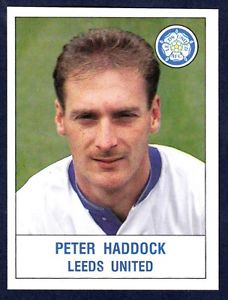 AN astonishing lack of understanding about fish among children has been uncovered in a study sponsored by the supermarket group Asda.
The survey has shown that almost a quarter (23 per cent) of youngsters questioned didn't know that haddock is an actual fish. Some even thought of it just as the name of a Premier League footballer.
In addition to not knowing what sea bass is, one third were unable to recognise salmon – even though it is pink and quite different in colour from most other popular species – and thought it was a pork chop or beef steak.
One in ten children also thought fish were grown in the supermarket or garden ponds.
It is not the first time that children have been shown to have little knowledge about fish. A couple of years ago, the McCains frozen potato company, with the support of Morrisons, set out to educate children in the provenance of fish and chips.
Both companies found that some young people were not aware that chips came from potatoes or fish fingers had their origins in the sea.
With one in five adults admitting they are scared of touching raw fish, 75 per cent of people  admitted they did not follow the recommended quota of eating fish at least twice a week.
Many of the adults and children surveyed told researchers they did not like touching fish. A third of parents said they would rather buy a fish and chips take away than cook fish at home.