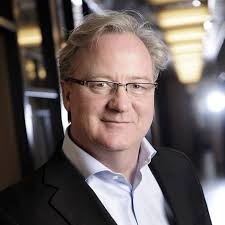 THE CEO of Norwegian salmon farmer SalMar is standing down after little more than a year in the post.
According to reports, Trond Williksen (pictured), who was the boss of Akva in Norway for six years, has asked to be relieved of his duties at SalMar, which owns 50 per cent of Scottish Sea Farms. He will be replaced by Olav-Andreas Ervik, currently director of farming.
'The board of directors regrets that Trond Williksen has asked for relief from his position as CEO,' said Atle Eide, chairman of SalMar.
'In his role as CEO, he has continued SalMar's efforts to be industry leading in biological production. Through his work, he has also contributed to the foundation on which to base a solid future development for the company.
'Olav-Andreas Ervik is well acquainted with the SalMar Group and its culture, and with him on board, SalMar is well equipped to deliver on our stated ambition to be industry leading in aquaculture with regards to biological production of salmon.'
Ervik has had more than 20 years' experience in the industry, including a spell at Scottish Sea Farms, where he was Shetland regional manager.
The CEO transition is effective from tomorrow, but Williksen will remain at the board's disposal for six months, the company said.