Challenges for Norway organic salmon in EU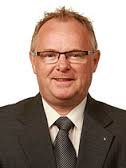 NORWAY has admitted that companies which have pursued organic salmon production are experiencing challenges when it comes to exporting to EU countries.
Norwegian fisheries minister Per Sandberg said: 'This is an unfortunate situation where the consequences over time can become significant for producers of organic salmon in Norway.
'We are working to find a solution to this situation. To resolve the matter, EU legislation on organic production and labelling of organic products must be formally incorporated into the EEA Agreement.
'Then the challenges for Norwegian organic salmon will be resolved. The regulations for organic production was first adopted in 2007, and has been in force in the EU since 2009.'
The ministry says it is endeavouring to protect the interests of both the organic aquaculture industry and the organic agriculture industry.
'There is an ongoing process to get acceptance from the EU for some adjustments for the Norwegian organic agricultural sector in the EU regulations for organic production. This has not been achieved so far,' said Sandberg.
The ministry said Norway is also dependent on Iceland consenting to include the legislation on organic production into the EEA Agreement. Iceland also wants adjustments for its agricultural sector. Sandberg has already raised the problem with his Icelandic colleagues.