Cermaq reports high salmon survival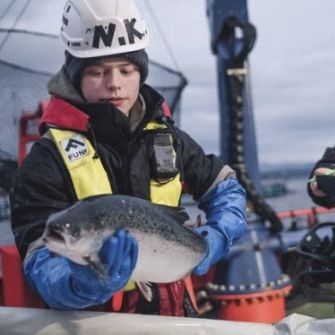 NORWEGIAN salmon farmer Cermaq has recorded improved survival over the past year in all its farming regions.
In the quarter July/August/September 2017, survival rates in Norway improved from 94 per cent to 96 per cent, in Canada from 91 per cent to 94 per cent, and in Chile from 92 per cent to 94 cent compared with the same quarter last year.
At the same time, the use of antibiotics in Chile and Canada has been significantly reduced for the fish harvested in this quarter compared to the same quarter last year.
Cermaq Norway normally has no use of antibiotics, but used these on one pen in autumn 2015.
Chile saw 207,000 fish escape during one incident in a major storm. There were no escapes in Canada or Norway.
Cermaq has published quarterly sustainability results on key indicators related to fish health, environmental and social topics in its operations since the beginning of 2016.
The company is a fully owned subsidiary of Mitsubishi Corporation with its head office in Oslo.