Cermaq reports 95% survival rate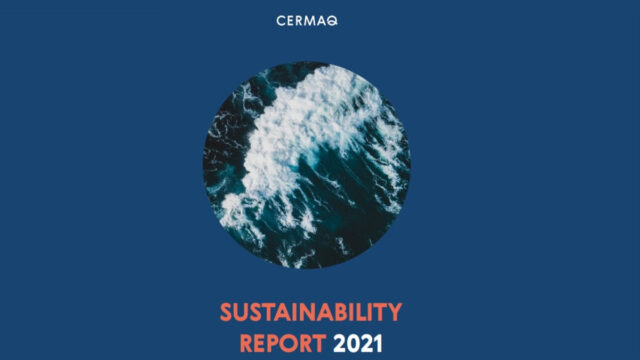 International fish farmer Cermaq achieved a 95% survival rate for its Atlantic salmon last year, but variances between areas show there is room for improvement.
The conclusions come from Cermaq's GRI (Global Reporting Initiative) Report for 2021. The report is based on the Global Reporting Initiative protocols, and includes detailed information about, for example: vaccination of fish, medicine use, sea lice treatment, ingredients in the salmon feed, interaction with wildlife (birds and mammals), escapes, energy use, OHS figures, and taxes and investments per country.
Cermaq said in a statement accompanying the report: "Scoring fish welfare on three levels; environmental, population and individual is an important tool to increase survival rate."
Cermaq did not quite reach its goal of zero escapes in 2021, with just over 5,600 fish recorded as escaping, out of the group's 90 million worldwide.
For mortalities, Cermaq's operations in Chile and Norway saw slight increases, but the rate remained under 4% for Chile and around 5% for Norway. The mortality rate in Canada was just under 10%, representing an improvement compared with the 12% recorded for 2020.
Lars Galtung, Director for Sustainability and Communication with Cermaq, said: "Facts about salmon farming performance are needed for improvement in operations but also for constructive discussion and dialogue with stakeholders. This has been the basis for Cermaq's comprehensive sustainability reporting and why our report is externally reviewed by our auditors."
The report can be downloaded from Cermaq's website www.cermaq.com
Meanwhile, Cermaq has also announced that its Canadian arm has signed a renewed five-year protocol with the Ahousaht First Nation.
Cermaq Canada operates in Ahousaht Territory under the Ahousaht Protocol Agreement. Cermaq said: "The renewed agreement builds upon a strong foundation of previous protocol agreements in place between the Ahousaht First Nation and Cermaq Canada. Over the past years the protocols entered into by the Nation and Cermaq Canada have continued to strengthen and modernise.
"Previous agreements addressed operational plans, environmental stewardship, wild salmon protection and conservation, economic development opportunities, benefits sharing, employment and emerging business opportunities. New to this latest protocol, is a further focus on reconciliation and wild salmon, area-based management, innovation, MHSS specific standards and broader environmental monitoring in recognition of changing ocean conditions, climate change and potential salmon farming impacts and opportunities.
David Kiemele, Managing Director with Cermaq Canada, said: "It has been an exciting time for our business and for the Ahousaht Nation as we embark on the future of farming in Ahousaht Territory. Projects such as the feasibility study of a new Semi-Closed Containment System, a focus on GHG reduction and improved sea lice management innovation have all been possible due to the guidance of Ahousaht leadership… as we look to the next five years of farming within Ahousaht Territory we are aware of the standards that must be met in order to continue our business and we are committed to a high degree of transparency and welcome the oversight and insight that the Nation provides to us as invited users of their resource."