Cermaq Norway hits NOK 1.2m despite Covid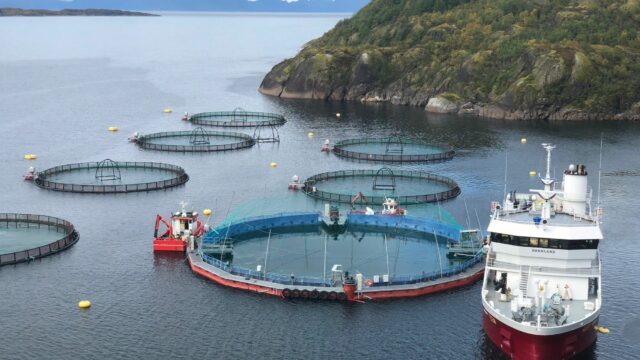 The Japanese owned fish farming company Cermaq earned NOK 1.2 billion (£104.5m) from its Norwegian business last year, greatly boosting its value.
Knut Ellekjær, who heads the operations in Norway described 2020 as a challenging year, but added that he was happy with the outcome.
Cermaq is the world's fourth largest producer of farmed salmon and one of the world's largest seafood businesses. Its Norwegian sea site farms are located north of the Arctic Circle, from Bødø furthest south to Havøysund furthest north, while its research and development team and Norway head office are based in the south of the country.
Cermaq also has fish farms in Chile and British Columbia, Canada. The company was originally owned by the Norwegian state, but was sold to the Japanese industrial giant Mitsubishi in 2014 for almost NOK 9bn.
Cermaq said it increased its salmon harvest output in Nordland and Finnmark last year by 4% to 73,000 tonnes. Norway accounts for around 40% of global production. However, a combination of factors including the shutdown of the international hospitality trade due to Covid-19 meant that salmon prices fell with turnover down by 11% to NOK 4.1bn (£357m).
Thanks to cost reduction methods and improved biology, the Norwegian business was nonetheless able to report an unchanged operating profit of NOK 1.4bn (almost £122m).
Knut Ellekjær told the website e.24: "We are of course very happy that we managed this which is largely due to the fantastic efforts of our employees through a demanding period."