Careers fair connects students to industry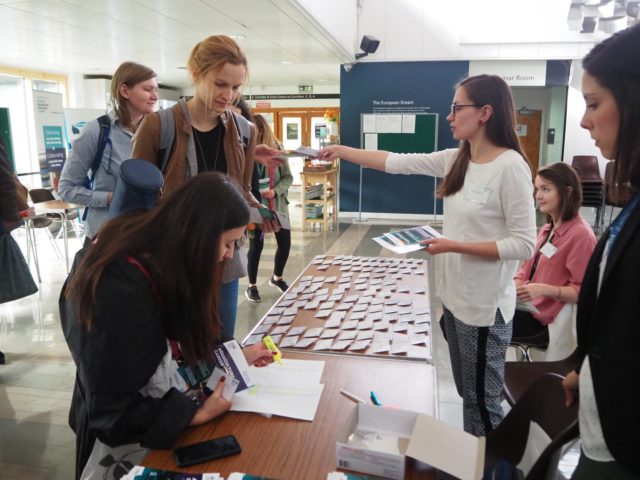 THIS year's annual Aquaculture Careers Event, organised by Stirling University's Institute of Aquaculture (IoA), is to take place on April 20 at the Stirling Court Hotel.
The aim of the event – called #ACE2020 – is to connect students, particularly those at postgraduate level, with the wider industry, providing an opportunity for the next generation of aquaculture professionals to explore different career paths.
Past events have attracted speakers from a wide variety of backgrounds, both in the private and public sectors, within the industry and in academia and research.
Highlights over the years have included presentations from Mowi Scotland boss Ben Hadfield, Scottish Sea Farms' head of fish health Ralph Bickerdike, Pharmaq's Chris Mitchell, Xelect's Tom Ashton, and Cargill's James Deverill.
Organised by students at the IoA, the careers day also includes an exhibition, which in previous years has proved to be an invaluable networking experience for all involved.
Chris Payne of the Aquaculture Students Association said this year they are looking for companies that represent the global aquaculture industry to take stands at the event.
'These companies will be instrumental in passing on their knowledge and experience to UK and international students, of the many careers paths that are available to them within this exciting sector,' he said.
'We are really keen to have companies that specialise in areas related to health, genetics, processing, environmental management, legislation, nutrition or production within the aquaculture sector.'
Fish Farmer will have its own stall at the exhibition for the first time this year and looks forward to meeting new and current readers.
The Aquaculture Careers Event will be followed by a skills development day, to be held on April 21 at the same venue.
For further information about participating in the careers day, contact aqua.students.assoc.stirling@gmail.com.