Capital workshop to devise salmon 'blueprint'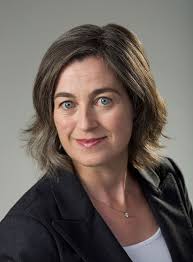 THE Scottish Salmon Producers' Organisation is staging a behind closed doors workshop in Edinburgh next week to develop a 'blueprint' for the industry. It is believed to be the first in a series of such meetings planned over the next few months.
The aim was: 'To define a future vision for the sector through reviewing current challenges and ways of working within the industry and developing a collaborative sector approach that will meet the needs of all parties', said the SSPO in its invitation to selected guests.
These include 'key stakeholders' who, it is hoped, will ensure the blueprint has the views of all relevant parties and a 'collective commitment on its future'.
Representatives from government agencies, local authorities, salmon farming companies, suppliers, NGOs, pharmaceutical firms, scientific institutions and the feed sector are among those invited.
The SSPO said in its invitation to the day-long event – to be held at the Principal Hotel in Edinburgh on January 23: 'This venture is very exciting for our sector – posing a real, significant opportunity for us to shape the future.'
It added: 'The SSPO board are fully bought into and committed to this – we very much hope you will be part of this journey.'