Canned seafood 'worth $27.8bn by 2025'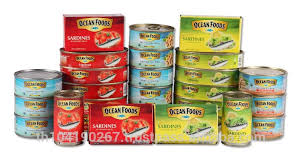 CANNED fish may not be the most glamorous part of the seafood business, but the global market is expected to grow by 3.2 per cent a year to a high of US $27.8 billion by 2025, according to a new report.
The report, from Grand View Research Inc in the US, predicts the industry will grow on account of rising demand for processed food due to ease of consumption.
It says the extra health benefits offered by canned seafood – such as essential nutrients added during the canning process (including vitamin B12, D and A) leading to metabolism improvement – is expected to drive growth over the next eight years.
In addition, high demand for the ready to eat seafood is expected to translate into increased product consumption.
'It offers health benefits, including improved eye sight, reduced risk of depression, increased immunity,' said the report.
'In addition, the calcium content provided by this product helps in increasing bone strength, thereby driving the demand for such products.
'Use of sustainable fish farming techniques is expected to result in an increased yield, leading to abundance of raw material for the market.
'Technological advancements in tuna fishing, with the use of fish aggregating devices and advanced packaging technology for fish products, is anticipated to drive the industry growth over the eight years.'
The report also said that improved packaging procedures and better traceability would contribute to market growth.