Canadian industry waits to hear who will replace Jordan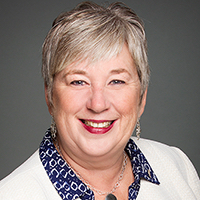 Canada's seafood producers are still waiting to hear who will be the country's new fisheries minister, after Bernadette Jordan, the bête noire of salmon farming companies, lost her seat in the country's general election this week.
But Justin Trudeau's Liberal government is still in charge so her defeat is not expected  to lead to a major changes of policy on aquaculture.
Jordan angered both fishing and fish farming interests on both sides of the Canadian seaboard.
One of Jordan's most controversial decisions was to order the phasing out of 19 fish farms in British Columbia, a decision which brought a lot of anger from people faced with losing their jobs. Her stance meant that some companies such as Cermaq and Mowi faced the prospect of a premature cull. An appeal is currently pending.
She also faced pushback over refusing to allow the transfer of smolts from farms that she had ordered to close.
Jordan was accused of favouring anti-fish farming groups at the expense of people whose livelihoods depend on the industry. The dispute has split First Nation groups, some of whom oppose fish farming altogether while others are disappointed that arrangements they have come to with the farming companies may now have to be scrapped.
The minister also came under fire for her handling of a fishing dispute involving indigenous fishing rights in her home province of Nova Scotia.
That was probably the main reason why Jordan, who had been in post for two years, lost her South Shore seat in Nova Scotia, to her Conservative opponent Rick Perkins.
She said afterwards: "Fisheries is always tough because you are the regulator and oftentimes you have to make decisions people don't like," Jordan told The Chronicle Herald after conceding defeat.
"That goes for everyone. Would I do something differently? That's like how long's a piece of string. It's a very tough situation and I wish the next fisheries minister the best of luck."