Canadian fish farmers face tougher rules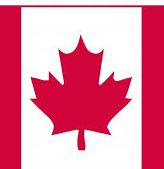 CANADA'S fish farming industry is facing the prospect of stricter new government regulations, it has emerged.
Gail Shea, the federal minister for fisheries and oceans, has outlined what the industry can expect in the near future.
In an open letter to the Cape Breton Post newspaper, she declared that the Canadian government supported responsible aquaculture.
She wrote: 'Our government firmly believes that aquaculture can create much needed jobs in coastal, rural and aboriginal communities.
'It is a growing industry that represents billions of dollars in economic activity and thousands of jobs for Canadian families.
'However, let me be clear that we want this industry to grow in a manner that does not compromise our pristine marine environment or traditional fisheries.
'This is the key to responsible aquaculture development.'
Shea said she wanted to clarify the nature of  her department's proposed aquaculture activities and regulations, emphasising that planned changes aimed to ensure greater compliance and transparency by imposing three new conditions. They are:
First, aquaculture operators would have to provide written reports of alternatives to pesticide and drug use that were considered before using any of these regulated products;
Second, they would have to have mitigation measures in place to minimise potential negative impacts on wild fish species and their habitat;
Third, they would have to report these activities on a yearly basis. The department would then make the overall data publicly available annually.
The minister said: 'For the first time ever, the federal government will regulate not only the farm operations, but also the effect they have on the ocean bottom.
She said Canada already has one of the most rigorous aquaculture regulatory systems in the world, and the government was committed to continue to improve it, 'in the name of the 14,000 Canadians already employed by this industry, as well as all those who could eventually be employed by this industry'.