Canadian Atlantic aquaculture to receive $40m in hurricane compensation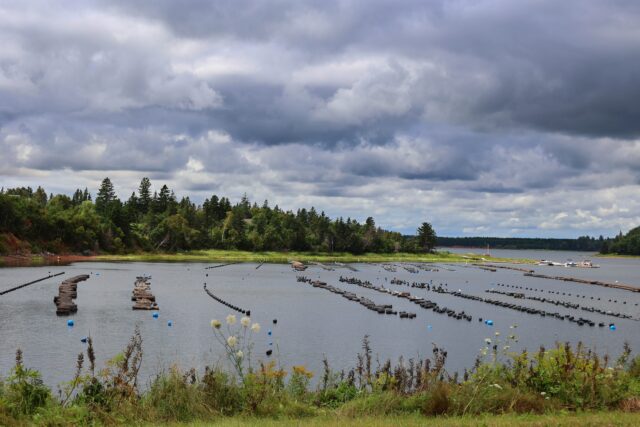 The Canadian government is awarding CAN $40m (£24.3m) to help the country's Atlantic coast aquaculture industry recover from the damage wreaked by Hurricane Fiona last September.
The shellfish farming sector in the Prince Edward Island region was particularly badly hit by the storm, which was one of the strongest in recorded history, tearing up buildings and leaving much of the region without power.
New Brunswick and Nova Scotia, which are also home to extensive aquaculture operations were equally badly hit and will share in the payout. The $40m for aquaculture is part of a $300m (£182) general hurricane recovery fund. The Prince Edward Island (PEI) aquaculture community alone estimates the total cost of the damage at around $72m (£43.7m).
The money will be paid out by the Atlantic Canada Opportunities Agency over a two year period. It will be used to help with the cost of repair and recovery and for replacing damaged equipment.
Ginette Petitpas Taylor, the Trudeau government's minister responsible for the Atlantic Canada Opportunities Agency, said: "Shellfish producers and farmers lost products, lost crops, seeds, gear and infrastructure. The support we are announcing today for the shellfish sector will help filling gaps where no other support measures are available. This is one of many measures our government has initiated to maintain jobs after the hurricane took its terrible toll.
"This is significant because the shellfish sector in many coastal and rural and small Atlantic Canadian communities is a major employer for nearly 2,200 people."
Peter Warris, director of projects for the PEI Aquaculture Alliance, told region's SaltWire news Network that the announcement was "wonderful."
He said some smaller aquaculture businesses have received financial support from the Disaster Financial Assistance Arrangement program, but added that some larger businesses are ineligible.