Canada spells out salmon transition plan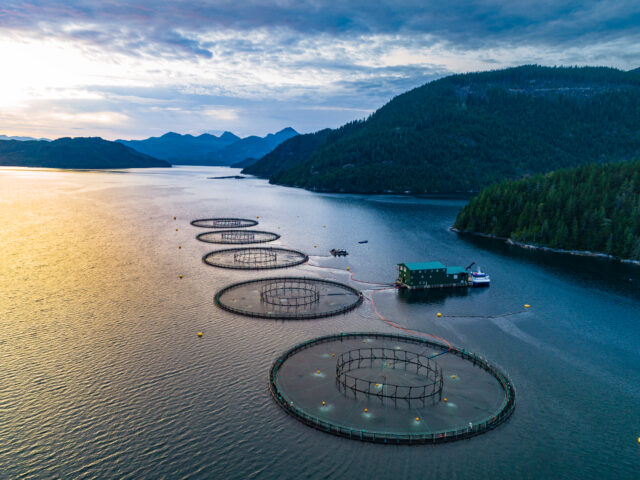 The Canadian government has taken the first steps towards transitioning away from open-net pen fish farming along the British Columbia coastline over the next two years.
Fisheries Minister Joyce Murray said the move will require a strong plan that will not only greatly minimise or eliminate the risk to wild salmon, but also take into account local social, cultural and economic factors.
She has released a discussion framework to that end and launched the next round of stakeholder engagement on the future of aquaculture in the state.
The First Nations communities will play a major role along with conservation groups and she has promised to take into account the diverse views on aquaculture.
The aim, says the government, is to:
Create a pathway for existing aquaculture operations to adopt alternative production methods that minimise or eliminate interactions between farmed and wild salmon;
Improve transparency on how the government assesses and responds to new scientific information to build confidence and trust in how aquaculture is managed;
Provide greater opportunities for collaborative planning and decision-making with First Nations partners; and,
Advance innovation and attract investment to support the adoption of alternative production technologies in British Columbia.
The input and feedback received during these engagement sessions will be instrumental in the development and implementation of the open-net pen transition plan, expected to be finalised in Spring 2023.
Murray said: "Wild Pacific salmon are at risk of disappearing forever if we don't act; that is why the Government of Canada is taking a wide range of actions to halt and reverse their declining population.
"We will continue to chart the course forward for aquaculture in British Columbia, one that will support the ecologically sustainable growth of the industry, create jobs, and help keep our waters and marine ecosystems protected.
The Minister added: "As the world's appetite for high-quality fish and seafood continues to grow, we need to find better and innovative ways to farm fish and protect wild Pacific salmon stocks. A well-developed transition plan is the first step to growing a viable and sustainable industry in British Columbia."