Canada reports record sales to Asia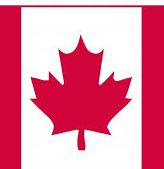 THE Canadian port of Halifax, Nova Scotia, is exporting record volumes of seafood to Asia, according to figures released by the city's Stanfield International Airport.
Demand for Canadian live lobster is such that air freighted exports rose sharply during 2014.
While the demand is coming from right across Asia, China and South Korea appear to be the two largest markets.
The airport reports that more than 32,000 tonnes were shipped last year, an increase of 8.5 per cent over 2013.
In fact, Canadian live lobster exports to Asia have soared by 428 per cent over the last five years.
Halifax is one of the main seafood centres on Canada's eastern seaboard.
Growth in seafood exports to the Chinese market has been in the double digits, with Air Canada, CargoJet, FedEx, UPS, Purolator and Korean Air Cargo handling the loads.
The airport said Korean Air Cargo used weekly flights over the holiday season to carry an average of 50 tonnes of lobster per flight to South Korea.
It says the Comprehensive Economic and Trade Agreement between Canada and the European Union, as well as a free trade deal with South Korea, could further boost cargo business.
Jerry Staples, vice-president of air service marketing and development for the Halifax International Airport Authority, said that shipments have been growing in recent years, mainly because of lobster exports to China.