Campaigners defend Loch Long planning decision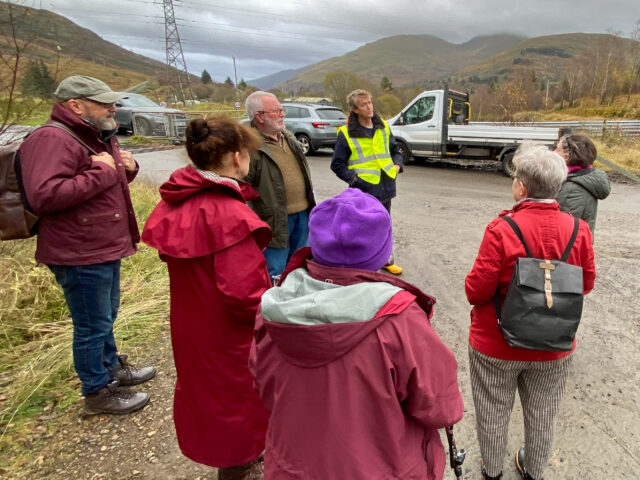 An environmental campaign group has hit back at suggestions that the decision to block a new salmon farm on Loch Long was based on "fear and lack of knowledge and understanding".
Local group AFFtheClyde was one of those arguing against the proposal for an innovative semi-closed fish farm at Beinn Reithe, in the Loch Lomond and the Trossachs National Park. In October last year the National Park authority, on the advice of officers, voted not to consent to the planning application from the company, Loch Long Salmon (LLS).
This week, LLS announced its intention to appeal the decision, stating: "The National Park has no experience of handling this kind of application and, rather than listening to experts such as NatureScot, SEPA and Forestry & Land Scotland, who all said the project could go ahead, they based their view on a misunderstanding that our plans were the same as existing open net salmon farms. This is fundamentally flawed."
Hilary Worton of local group AFFtheClyde, whose members are made up of residents from around Loch Long, said: "One would not expect Planning Departments, Councillors or Board members to be expert in the specific subject of any given planning application but one would expect them to take heed of expert opinion in that particular field, which, on this occasion, The National Park has done. In so doing it found that while this new technology certainly goes a long way to tackling the sea lice problem, it presents other potential dangers."
"Given that the main rationale for refusal by the National Park was 'that the development did not meet its aims which are to conserve and enhance the natural and cultural heritage of the area; promote the sustainable use of the natural resources and to promote sustainable social and economic development of the area's communities', an industrial fish farm, which would be the largest in Scotland, would be incompatible with these aims."
AFFtheClyde is sceptical of claims that the proposed semi-closed technology – which would protect the salmon from sea lice and predators with an impermeable membrane and pump water from lower depths – has been "tried and tested".
The group says a trial in Canada resulted in fish mortalities. AFFtheClyde also argues that the predicted 85% waste capture offered by the system is unrealistic, and says that the pens would be vulnerable to extreme weather conditions.