Call for Covid tests for drivers in Scotland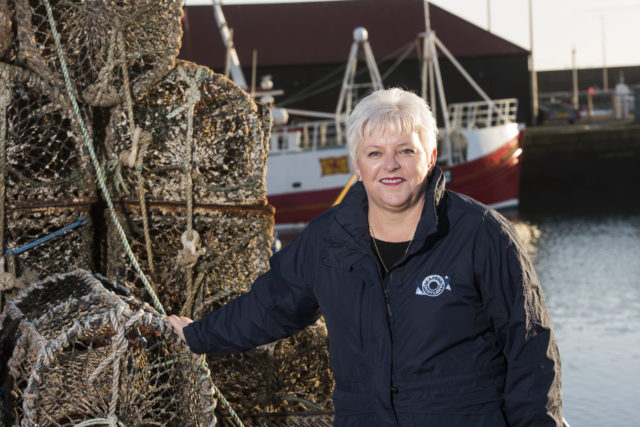 Seafood industry leaders and the Scottish Government have called for rapid Covid-19 testing for lorry drivers in Scotland to help clear the backlog at the Channel ports. On Wednesday it was announced that French ports would be opened again to hauliers entering the UK, but it is estimated that clearing the queues of lorries that have bult up in Kent will take "days".
In order to enter France, drivers and foot passengers must show that they have tested negative for Covid-19 within the previous 72 hours. At present only freight drivers, French nationals and British nationals living in France are being admitted.
Donna Fordyce, Head of Seafood Scotland, told Fish Farmer: "At the moment, it seems that testing needs to be done at stations in Kent. However, this doesn't make any sense for Scottish producers so we are pushing hard for acceptance of local testing which can be done before lorries set off from their destinations."
Yesterday Scotland's Cabinet Secretary for Rural Affairs, Fergus Ewing, held a crisis meeting with representatives from Seafood Scotland, the Scottish Salmon Producers' Organisation and Scotland Food and Drink. Three priorities were agreed: first, ensuring that the prioritisation plan for perishable goods in transit ("Operation Brock") is put into action as soon as possible; secondly, exploring setting up testing facilities for drovers in Scotland; and thirdly, a formal request is to be made by the Scottish Government for financial compensation for producers that have suffered losses as a result of the shutdown.
Donna Fordyce said: "It is vital that product is able to start moving on Boxing Day to make the European markets on the 27th. However, that will depend on a workable testing process being in place. We then run into the next major hurdle on 1 January. By that date, even if there is no blockage and testing is running smoothly, the 'red tape blockade' could see all this happen again as companies struggle to complete new paperwork post Brexit. It will be a while before anything is even remotely 'back to normal' which is why we, and other industry bodies, have been asking for a grace period to allow companies to get to grips with as yet unknown hurdles."
Meanwhile, the industry is also holding its breath today, as indications suggest that details of an agreed post-Brexit trade deal are about to be announced.