'Business as usual in unusual times' says Ace Aquatec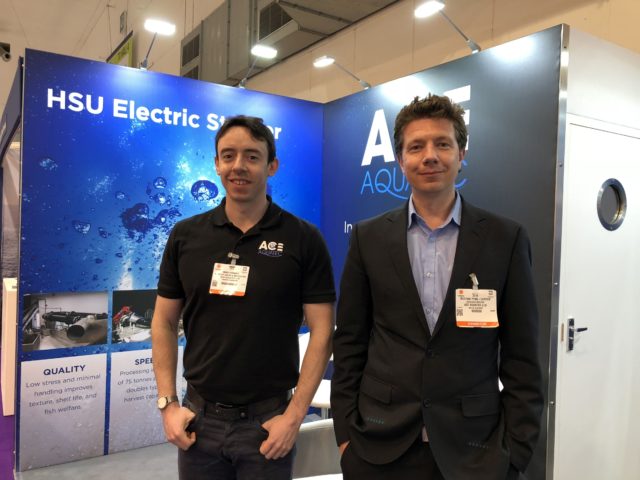 DUNDEE based technical equipment supplier Ace Aquatec has put an improved regional support network in place during the coronavirus crisis to ensure a quick response to customers' needs.
With the country in lockdown, contingency plans were needed to provide technical back-up for the company's acoustic deterrent devices and electric stunners, installed in often remote regions.
Contractors have been recruited in the Western Isles, on the west coast, in Shetland and Orkney, said Ace Aquatec's head of sales and marketing, Mike Forbes.
'We've been upskilling some new people, electricians and engineers, pretty quickly on basic maintenance. So if anything does go wrong, and hopefully it won't, we've got people there as technical support.
'We don't need to go out to sites very often, but our focus has been on ensuring our response times have not been impacted and we can do everything in a safe way.'
Forbes said establishing the network of local contractors has largely been made possible with the addition of Ian Lawson, formerly of Akva, to the team.
Lawson, who was at Akva for more than 15 years, joined Ace Aquatec this month as head of operations, and his connections have proved invaluable, said Forbes.
'We're really lucky to have Ian on board right now. This [the coronavirus] has been disruptive but it has given us a really good prompt to get some things set up that will be useful even when we return to normal.'
Forbes said the company was also happy to be able to provide more work in rural communities.
'It's obviously important for our customers to get what they need, but we're all passionate about finding ways to support the different communities we work in.'
To this end, the company is donating £3,000 to support coronavirus efforts, with each member of staff having a say in where the money is spent.
'We're pretty privileged in that we can keep people in work and we don't have to worry about our livelihoods, but there are people out there who will have problems, will be struggling, and we want  to do what we can to help,' said Forbes, who also paid tribute to the Ace Aquatec team, all now working remotely from home.
'The highlight for our business has been to see what a resilient group we have working for us. There is so much change going on now, in our working lives and in the lives of our customers and suppliers, and even more so in our personal lives. But in spite of all that, it's been business as usual in unusual times.'