Brexit tops Norwegian conference agenda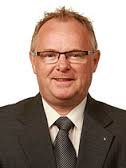 NORWAY'S fishing and aquaculture leaders attended a major conference at the weekend to discuss the impact of Brexit on their industries and the country's economy.
Norway is a major exporter of cod, haddock and farmed salmon to the UK and there are some fears that their products could face tariffs unless new deals are struck. After North Sea gas and oil, seafood is Norway's most important revenue earner.
With a population of 65 million, Britain is the second largest country in the EU, and Europe is by far the biggest market for Norwegian seafood.
In 2015, Norwegian seafood exports to Britain alone totalled around 140,000 tonnes with a value of about 5.1 billion kroners (NOK).
The industry minister Monica Mæland, the fisheries minister Per Sandberg (pictured) and EEA and EU minister Elisabeth Vik Aspaker were among the leading members of the government at the meeting.
Oslo is inviting businesses to share information about the possible consequences for Norwegian trade and any challenges from the industry.
Audun Maråk, director of Fiskebat, the Norwegian Fishing Vessel Owners Federation, said it was important that Norway finds itself in a better position on the market side than it is today.
The meeting was told that Brexit could result in changed access to the British market, which could lead to increased tariffs and trade barriers or, alternatively, to the easing of barriers.
The Norwegian Seafood Alliance's hopes are that its members will eventually get full free trade access in seafood with the UK. And this should be achieved through negotiations directly between Britain and EFTA and/or Norway.
Representing the Seafood Alliance – a community of fisheries and aquaculture organisations – was Otto Gregussenregussen, who is also general secretary of the Norwegian Fishermen's Association.
He said the alliance was concerned that negotiations on markets and other matters were not connected or paired with Norway's tightly governed fish quotas.
Pledging the Seafood Alliance's co-operation, Gregussenregussen said there was an urgent need to prepare a sound case for any future negotiations between Norway, the EU and the UK. There should be no hasty decisions, he stressed.