Bremnes Seashore invests in processing centre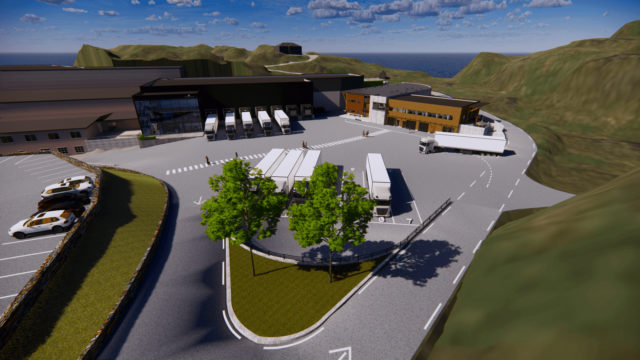 One of Norway's leading suppliers of farmed salmon is investing around NOK 400m (£35m) in a large new processing centre and cold store. The development will cover an area of 14,000 square metres at the Bremnes Seashore factory at Kvednavikjo in the Bømlo municipality in the south west of the country.
The Seashore group said: "It will enable us to produce larger volumes by utilising state-of-the-art and sustainable production methods, at the same time as we increase value creation and the ripple effects from our operations."
The new centre will also be built adopting a sustainable and energy-efficient production system.
Bremnes Seashore AS is one of the largest privately owned salmon farmers in Norway with facilities spread across 23 locations in nine different municipalities, with SALMA as its main brand.
The company has its own research and development facilities using technology which it claims allows it to produce salmon products of a higher and more consistent quality than its competitors.
CEO Einar Eide said consumers were today demanding a more refined product which the group intended to deliver.
"The new factory will enable us to process significantly larger volumes than we are doing today and it will also allow us to expand the number of products."
He added: "Consumers all over the world can look forward to more quality products from us."
Factory manager Geir Ivar Adnanes said that for the past 29 years the site at Kvednavikjo has been a laboratory for quality and providing innovative products, which has formed the basis for the company's strong brands.
The cold store will be built first, but the entire project should be completed by the end of 2023. Current production will be unaffected.
.