Breeding gives Benchmark a boost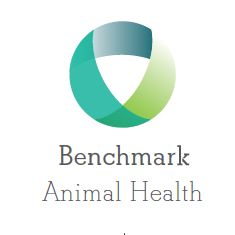 BENCHMARK has had a year of 'transformational growth', underpinned by the performance of the group's breeding and genetics division formed through the acquisitions of SalmoBreed and StofnFiskur.
Announcing its preliminary results for the year ended September 30, 2015, the company said:
Revenue increased by 25 per cent to £44.2 million (2014: £35.4 million), driven by Breeding and Genetics;
Loss before tax of £11.4 million (2014: £1.4 million) as it accelerated investment in scientific R&D and felt the impact of a generic competitor to Salmosan/Byelice in Chile;
EBITDA from Trading Activities of £2.4 million (2014: £6.6 million) as it invested in corporate infrastructure;
Investment in scientific R&D (including acquired intangibles) increased to £8.8 million (2014: £6.4 million);
Loss per share from trading activities of 1.13p (2014: earnings per share of 3.29p);
Basic loss per share of 5.96p (2014: basic loss per share of 1.04p);
Net cash balance of £13.6 million at period end (2014: £16.5 million).
Benchmark completed the reverse acquisition of INVE Aquaculture Holdings for $342 million, to form the company's final division, Advanced Animal Nutrition. This, it said, positions the group as a global leader in the shrimp and marine fin fish nutritional markets.
Malcolm Pye, CEO of Benchmark, said: 'It has been a busy year for the company. Following the acquisition of Salmobreed and Stofnfiskur last year we have successfully integrated the new Breeding and Genetics division, and are particularly proud of its contributions to the group's revenues.
'Our strategy of diversification has proven successful, and that endeavour will be furthered again following the transformational INVE acquisition.
'Our continued investment into R&D has seen our product pipeline increase from 47 to 61, and we are continuing to develop cutting edge capabilities at our research and manufacturing facilities in Ardtoe and Braintree.'
He said the acquisition of INVE Aquaculture created 'the fifth and final 'cog' in our gearbox, and allows us the increased reach and the platform needed to rapidly scale the company'.