Stage set for skipper show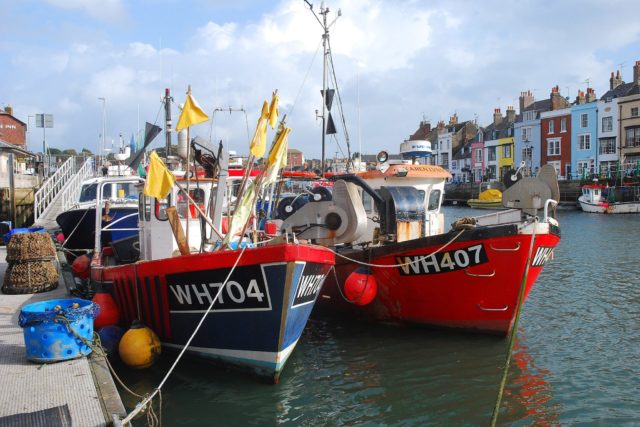 SKIPPER Expo Int Bournemouth 2016, the showcase for the fishing industry which gets underway at the end of next week, is expected to attract visitors from around the UK.
Held in the exhibition hall of the Bournemouth International Centre (BIC) from October 28-29, the expo will feature marine electronics exhibitors, and suppliers of engines, safety equipment, creels, chandlery and deck machinery.
One of the major attractions will be the boat displays that will form a centrepiece within the exhibition hall.
Safety will be very much a key theme of this year's expo with the RNLI concentrating on Personal Flotation Devices (PFDs), liferafts and Man Overboard Recovery.
Seafish, the industry authority, will also be on hand with practical tips and advice on how to stay safe at sea.
The Seafish Safety and Training team will also be exhibiting model boats which can be used by fishermen to experiment how alterations to their vessels can affect the weight distribution and flotation.
Meanwhile, the Shellfish Association of Great Britain will host a meeting – on Friday, October 28, 11am-2pm – to discuss a wide range of issues affecting crab, lobster and other shell fisheries, including the potential implications of Brexit.
Another star attraction will be the special Seafood Buffet for exhibitors and their invited guests, which will take place in the Purbeck Lounge (next to the exhibiting hall) on October 28, with food served at 5.30pm and music from 6pm.
Skipper Expo Int Bournemouth 2016 will be officially opened by Sheryll Murray, the MP for South East Cornwall.
Sharon Boyle, of show organiser Mara Media, said: 'A huge thank you to all the exhibitors for their fantastic support for this year's Skipper Expo Int Bournemouth. It promises to be an absolutely superb event."
There is free entry to the show, with opening times of 10am to 5pm on October 28, and 10am to 4pm on October 29.