Boston show winners announced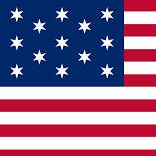 FRENCH Creek Seafood from Vancouver Island has won the Best New retail award for its product Kickin' Seafood Chili at this year's Boston Seafood Show, now known officially as Seafood Expo North America.
Trident Seafood won the Best New foodservice award for its SeaFusion Pacific Cod Bites.
French Creek Seafood is a family owned company established in 1991. Noted for being a 'hands on' business, it prides itself on the high quality of its products.
A high volume of its fresh sales go directly to the consumer market from its processing lines.
Over the years it has expanded the acquisition of its raw materials to include Native Fisheries and Pilot Test Fisheries.
A company statement said: 'We acquire a large portion of our salmon from the Skeena/Nass area in Northern British Columbia.
'It is important to us that our seafood comes to us in only its best possible condition from as nearby as possible.'
Trident Seafoods is based in Alaska and was founded in 1973, although the fishing side of the business started a few years earlier with just one boat harvesting crab. It is now a big player in both consumer and foodservice products
The two winners were selected from a group of finalists during a live judging by a panel of seafood buyers and industry experts from the retail and foodservice industries.
This year's judges included Jennifer Wandler from US Foods, Sunita Seran from Loblaws, and Stan Harvey from The Cheesecake Factory.
Finalists were previously selected through a screening of products participating in the Seafood Expo North America New Product Showcase.
The New Product Showcase features seafood products, condiments and culinary dishes launched in the past year by exhibiting companies.
The Seafood Excellence Awards recognise the product leaders in the North American seafood market.
The new products are judged based on several criteria, including uniqueness and appropriateness to the market, taste profile, market potential, convenience, nutritional value, and originality.
Co-located with Seafood Processing North America, Seafood Expo North America is North America's largest seafood trade event, drawing more than 20,600 seafood professionals from more than 100 countries and over 1,200 exhibiting companies.