Body found in Lerøy blaze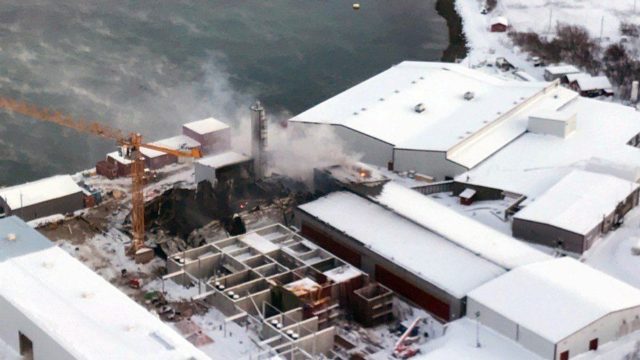 A MAN has been confirmed dead following a fire at Norwegian salmon farmer Lerøy's hatchery in the north of the country.
The body of the man, aged 35, has been identified by police but his name has not been released, Salmon Business reported today.
He was an employee of a company that makes plastic products and had been working at the Laksefjord plant in Finnmar when the fire broke out on Sunday.
Lerøy, the world's second largest salmon and trout farming group, reportedly lost 2.6 million young fish in the blaze. The stock weighed 50 to 60 grammes each and were due to be released in April 2019, Lerøy said.
'Lerøy Seafood Group will continue to assist the subcontractor, the police and other public bodies in conducting an enquiry into what has happened,' the group said in a statement on Monday.
Lerøy farms salmon and trout in Norway and owns 50 per cent of Scottish Sea Farms, Scotland's second biggest producer.
The Norwegian company also sells wild produce since buying Havfisk, Norway's largest trawler company, in 2016.
It harvested 162,000 tonnes of farmed trout and salmon in 2018, up from around 158,000 tonnes the previous year.