Board changes at Nordic Aqua Partners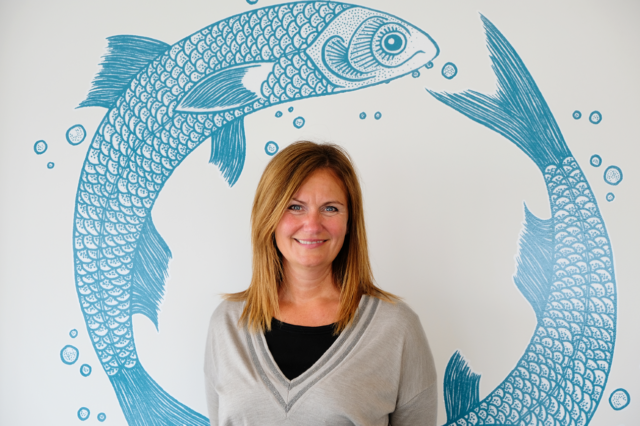 Nordic Aqua Partners, which is developing a land-based salmon farm in Ningbo, China, has named Ragnar Joensen as CEO and appointed three new directors to the company's board.
Joensen was previously Executive Chairman with the company. The three new faces on the board are Therese Log Bergjord, CEO at aquafeed business Skretting, which is a partner in the Ningbo project; Atle Eide, an experienced executive in the aquaculture sector and former Chairman, SalMar Group; and Aino Olaisen, Chairman and part-owner of Norwegian salmon farmer Nova Sea.
As CEO, Joensen said he would be devoting "his full capacity and competence" to operational issues as Nordic Aqua Partners (NOAP) enters its next phase.
He added: "We are preparing the organisation for further growth, and with the inclusion of the new board members we bring on board competence and experience that will be highly valuable for the development of the company. It all comes down to building a strong team, with the ability to deliver operational excellence. After having raised NOK 300 million [£23.4m] in new equity, NOAP is now fully financed for 8,000 tonnes."
The company said it is well under way toward first harvest in Q1 2024, and expects to reach an annual run rate production of 8,000 tonnes by the end of 2025. The current business plan aims for an annual production of 20,000 tonnes, while the long term objective is to reach a production of 50,000 tons per year.
As part of the restructuring, Ove Nodland, Chairman and CEO of Nordic Aqua (Ningbo) Co. Ltd, the 100% owned Chinese subsidiary of NOAP, will step down from the board in NOAP. He will remain in the company, helping to maintain relations with the local authorities in China and to develop the company commercially.
Ole Juul Jørgensen and Tore Hopen will also step down from their positions as CEO and board member.
"We would like to thank Tore Hopen for his role as board member since 2022 and Ole Juul Jørgensen who has been a part of NOAP since 2016, and latest years has held the role as CEO. We appreciate their strong contribution to develop NOAP to where the company is today", said Joensen.
Vegard Gjerde and Knut Nesse will continue in their roles as board members.