Blueshell grows its mussel business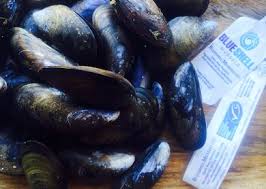 SHETLAND'S Blueshell Mussels has secured ownership of SI Seafarms, adding 15 sea leases and approximately 1,500 tonnes of mussel growing capacity and equipment to its existing capacity.
Managing director of Blueshell Michael Laurenson said: 'We have, since 2010, been carrying out the practical operations for SI Seafarms, Shetland, on behalf of its UK shareholders.
'We have now fulfilled our long term aspirations to purchase this successful business and ensure the long term security of our workforce.'
The family owned company is based in Brae, while SI Seafarms sites are located mainly off the west side of Shetland, including Walls, Aith, Clift Sound, Weisdale and Tresta. There are two additional sites on the east side.
'We are pleased to be bucking the trend of recent years, where ownership of many Shetland aquaculture sites has left the islands,' said Laurenson.
'By operating the business in tandem with Blueshell, we look forward to achieving significant efficiencies and benefits in the future.'
David Fell, executive chairman of SI Seafarms, said he was very pleased with the sale of SI Seafarms to Blueshell Mussels.
'The sale of the business to Blueshell is in the best interests of SI Seafarms and its shareholders. Under Blueshell's control, SI Seafarms will continue to thrive, support jobs in Shetland, and supply an increased quantity of quality mussels to its customers.'
Although it will be business as usual for both companies, Laurenson will now become managing director of SI Seafarms, which will have its business address relocated to Sparl, Brae.