BlueNalu raises cash for 'cellular seafood'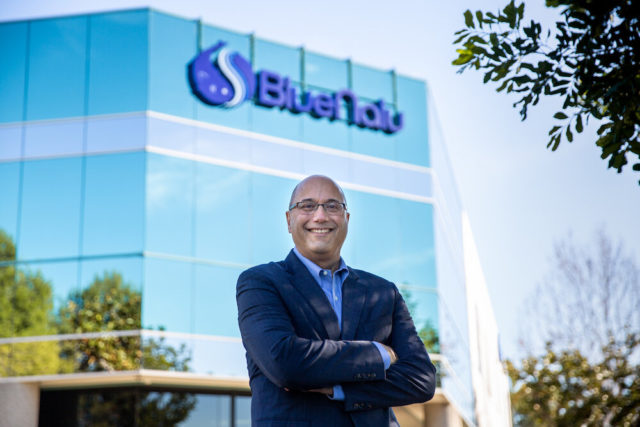 A new type of cultured seafood may find its way from the laboratory to dinner plates in the next year or two thanks to a $60m financing deal yesterday, involving the pioneering US company BlueNalu.
Based in San Diego, California, BlueNalu is a leader in the development of cellular aquaculture in which living cells are isolated from fish tissue, placed into culture media for proliferation, and then assembled into popular fresh and frozen seafood products.
The arrangement involves both new and existing investors, including leading names in the seafood sector such as Thai Union.
The financing will enable BlueNalu to achieve several significant milestones over the coming year, including opening a nearly 40,000 square foot pilot production facility, completing the US FDA regulatory review for its first products, and initiating marketplace testing in a variety of foodservice establishments throughout the United States.
Lou Cooperhouse, BlueNalu's CEO and president, said last night: "This recent financing will allow us to continue advancing our mission and the next phase of our commercialization plans, while we continue to develop strategic partnerships that we expect will provide us with global market reach during the coming years."
BlueNalu plans to introduce a wide variety of cell-based seafood products from its pilot production facility in San Diego. The company anticipates starting with the launch of mahi mahi (a ray finned fish found in warmer waters) later this year, followed by the launch of a premium bluefin tuna thereafter.
Chief Financial Officer Amir Feder explained: "The global market for seafood is highly vulnerable today and is valued at an estimated $200bn.
"With strong investor support, our innovative and visionary management team demonstrates a clear value proposition, technology, IP, and a comprehensive regulatory strategy, all of which provide a solid foundation as we move closer to our in-market launch."
BlueNalu is currently establishing joint venture partnerships within key markets where it plans to operate.
These partnerships are expected to enable them to navigate regulatory pathways, lower the cost of goods, introduce new species and new product forms, and inform their global market strategy.
Previously, it announced five global strategic investment partners: Nutreco, based in the Netherlands; Pulmuone, based in South Korea; Sumitomo, based in Japan; and Griffith Foods and Rich Products Corporation, based in the US.