Bleikers Smoke House under investigation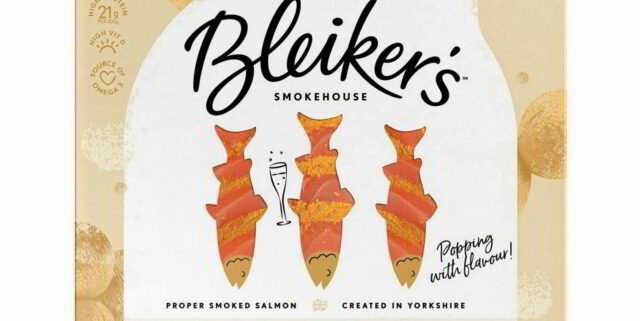 The National Food Crime Unit is investigating Bleikers, one of the UK's leading salmon smoke houses, which has gone into administration after losing a major supermarket contract.
The North Yorkshire based company was a supplier to the Aldi group which abruptly pulled its business from the North Yorkshire seafood supplier earlier this year.
Gavan Wafer, head of investigation at the unit, which is the law enforcement arm of the Food Standards Agency, said in a statement that the investigation was related to a number of alleged issues including concerns about the country of origin on some of Bleikers' smoked salmon products.
He added: "The NFCU has acted on intelligence it received and which has resulted in one arrest being made.
"It is vitally important that we ensure food is safe and what it says it is and that consumers and food businesses are confident in the authenticity of food they are buying. We would like to take the opportunity to thank North Yorkshire Police for assisting in the investigation and supporting this operation."
Although Bleikers supplied other retails, Aldi was thought to account for more than 50% of its business.
Established in 1993, Bleikers Smoke House Ltd had an annual turnover of £14m and reported a pre-tax profit of £312,000 in the year to 30 April 2021. Gross profit margin had also risen during that period.
The company describes itself as one of the country's leading branded suppliers of ready to eat seafood, with salmon playing a key role. At its height it employed almost 90 people in the Northallerton area, but many have since been made redundant.
In its most recent annual report Bleikers said the UK's exit from the European Union had resulted in economic uncertainty, adding that it was looking to mitigate the risks related to this.
And in February managing director Charlie Alexander went on a national television news channel to warn about the threat of soaring production and energy costs to seafood companies.
The joint administrators, Martyn Pullin and Phil Pearce of FRP Advisory, have said they are continuing their efforts to find a buyer for the company and its assets.
Joint administrator Martyn Pullin said in a statement: "Bleikers was a family operation with a track record of supporting both major and independent retailers.
The loss of a significant contract left the business in a difficult financial position. Regrettably, the insolvency has meant that the business is no longer able to continue trading and redundancies have been made.
He added: "We are now focused on exploring options to sell the business and its assets and encourage any interested parties to come forward."
Bleikers' website has since been deactivated.