Blackshell Farm developing new bio-polymer yarn for mussel farming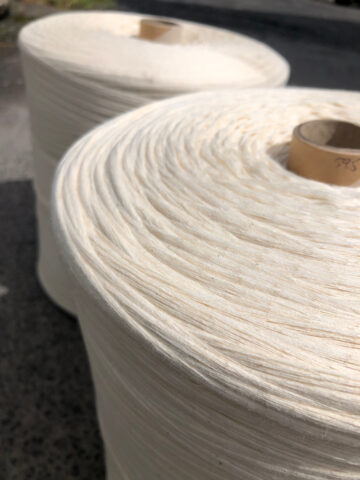 Blackshell Farm, who have been producing cotton mesh for rope mussel farming since 2010, have recently embarked on an exciting new project.
Along with Dutch partners they are working to develop a biopolymer yarn product that can be used to replace cotton in their meshes.
The yarn may have other uses in mussel farming also, to further improve the sustainability of the processes used.
The bio-polymer yarn will be produced in Europe and will have a shorter supply chain and less intensive farming methods than cotton.
The mesh produced from this yarn is very strong, but is still able to biodegrade completely.