BKD alert at four Lerøy sites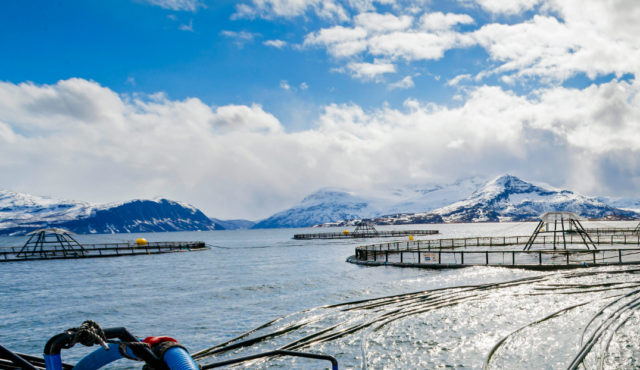 Bacterial kidney disease (BKD) has been detected or is suspected at four salmon farms in central Norway, the country's Food Safety Authority (Mattilsynet) has reported.
The four sites in an area known as PO6, are all thought to be managed by the Lerøy Midt's division of the Lerøy Seafood Company.
It is many years since BKD was discovered in that part of the country. BKD is a chronic disease caused by the bacterium Renibacterium salmoninarum and occurs worldwide where salmonid fish are found.
It is known to cause up to 80% mortality in Pacific salmon and 40% in Atlantic salmon but, like Infectious Salmon Anaemia (ISA), it has no implications for human health.
Mattilsynet says the disease is contagious and can have serious consequences for the health and welfare of both farmed and wild salmon.
It is not known how the infection entered the area but it was discovered through routine health checks.
The organisation added: "…it took more than a year from the time smolt were released until BKD was detected in the first of the four plants.
"This may indicate that the source of infection is not smolt, but another, for example from wild fish in the area."
The authority also said it appears that the disease could have spread between neighbouring facilities by wellboats and lice treatment vessels. This means there is a risk of infection at all facilities in the PO6 area.
The time it has taken from possible contact until infection is registered appears to be three to four months.
Mattilsynet is now deploying additional resources to monitor the situation. Facilities have been cordoned off, samples taken and information collected to map possible routes of infection.
Meanwhile, fish in infected cages have been slaughtered on Lerøy Midt's own initiative.