BK Marine offers cage cleaning solution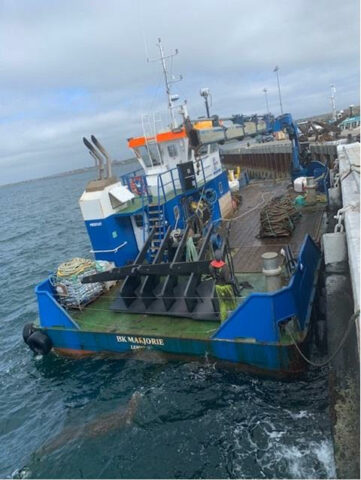 Aquaculture technology is constantly evolving and BK Marine collaborates with its customers to keep up with new developments, so that the quality of product and safety of production conditions continue to improve.
BK Marine's cage cleaner has proved its efficiency for four different companies across a range of sites. The company believe that it has huge potential in speeding up and improving maintenance.
The workboat BK Marjorie (pictured) is still working hard around Scotland, with the crews proving her worth, over and over again. To arrange a date for hire, contact BK Marine on 01595 840208 or 07881827636.