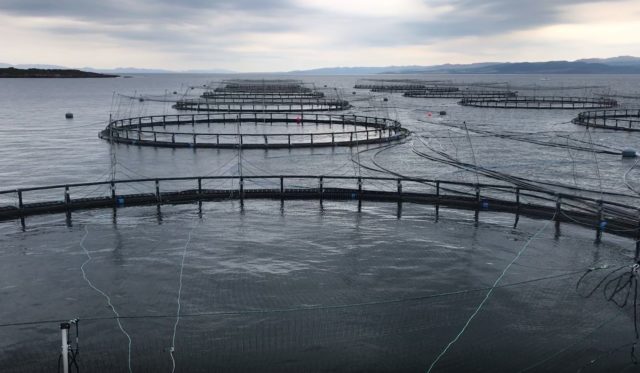 Boris Nets have been working very closely with the Scottish Salmon Company in the development of a new high pole bird net type for two of their sea water sites.
For some years it has been realised a new type of protection was needed to meet the environmental and practical day to day working life of the cages. Using a new development in high tenacity UHMWPE twines covered with the latest UV stabilisers, the netting is incredibly light and durable with a strength 15 times higher than an equivalent steel product.
Boris Managing Director John Howard was on site during the trials and installation, working closely with the Scottish Salmon Company and Gaelforce Fusion staff to see everything went as planned and all agreed how much easier it was to work with the much lighter netting.
www.borisnet.co.uk T: 01253 874891