BioMar pledges to cut its carbon footprint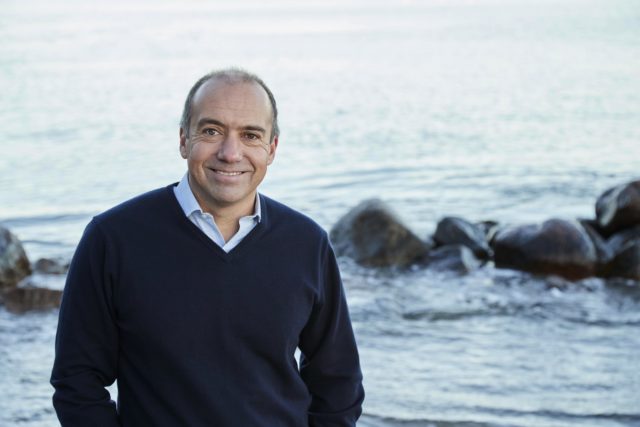 Aquafeed giant BioMar has committed to reducing the carbon footprint of its feed by one-third by 2030.
The pledge is part of the group's "2030 Ambitions", set out alongside BioMar's 2020 Sustainability Report, also published today. BioMar is specifically promising action on three fronts:
Climate Action – BioMar aims to achieve "net zero" greenhouse gas emissions by 2050. To that end, the company says it intends to cut the carbon footprint per tonne of feed by one-third – using a baseline of 2020's figures – over the next decade.
Shifting to "Circular & Restorative" production – 50% of ingredients in BioMar's feed will be "circular" (including raw materials sourced from by-product and waste streams) and/or "restorative" (materials that "significantly shift the balance between ecosystem impacts and human production systems towards net-positive environmental outcomes". One example given is the development of a single cell protein produced from fermented forestry by-products.
A commitment to "Enable People" – focusing on capacity building by committing to enable 100,000 people annually by 2030, through training courses and development programs for employees, farmers and communities and engagement in third party agricultural and fishery improvement programmes and supplier improvement initiatives.
Carlos Diaz, BioMar Group CEO, said: "Humanity has burdened our planet and pushed beyond planetary boundaries. We must strive beyond sustainability and innovate with solutions that restore the planet while supporting its people. That is why we are setting forward this ambitious plan."
He added: "We believe in transparency and even though some KPIs might seem too ambitious, we strive to aim high and disclose what we have and have not achieved. We believe in the sustainable future of the aquaculture industry and look forward to continuing to drive change."