BioMar boosts 'natural' diet with insect meal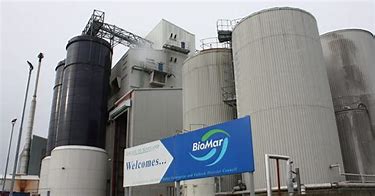 A FRENCH trout producer has teamed up with feed giant BioMar to bring fish fed with insects to the market.
Rainbow trout farmer Aquadis Naturellement said the feed, called Salvea, has resulted in a fish in/fish out (FIFO) ratio as low as 0.3, making it very sustainable.
BioMar announced this week that the first feed under the Salvea brand will be available for rainbow trout farmers in the French and Spanish markets.
The recipe contains naturally derived pigments, added natural antioxidants, and ingredients that resemble natural prey for fish, such as insect meal, which replaces part of the fishmeal, as well as fish trimmings.
It also includes an increased level of the omega-3 fatty acids EPA and DHA.
Michel Autin, technical director of BioMar EMEA division, said: 'BioMar has been investigating insect meal since 2015 in our research and development centres, and from 2017, we have been undertaking tests with our customers who have been feeding their fish on diets containing insect meal.
'These fish have already made their way to supermarkets in Europe among retailers eager to implement future oriented food solutions that focus on natural foods.
'At that time, this was a pilot project to validate one of the ingredients in the broader Salvea concept.
'Salvea feed do not only utilise insect meal, but other ingredients, such as natural pigments, natural antioxidants and trimmings from the fish processing industry.
'The overall mix contributes to the natural and sustainable profile of the concept and its very low impact on wild marine resources, without compromising the zootechnical performance of the feed.'
Autin said earlier this year that the price of insect meal was not competitive but the company wanted to be ready when prices fell, and the novel ingredient became more viable as an alternative protein source.
Aquadis Naturellement farms trout from a recirculating aquaculture system (RAS) facility in Moulin Neuf in Brittany.
CEO Jean-Pol Le Ribault said: 'With Salvea, we aim to increase our contribution to the conservation of the environment, backing up the benefits deriving from the fact that our fish are being raised in a RAS system.
'Given the highly sustainable profile of Salvea, we also meet consumer demands, as this feed concept offers what our target audience, the French seafood consumer, is looking for: a natural and sustainable choice.'
The partnership between BioMar and Aquadis Naturellement reflects an emerging trend in consumer behaviour, said the feed company.
'Today's seafood consumers are not only interested in what's on their plate, they also want to know where it comes from, how it is made and what is in it,' said Ole Christensen, vice president of the EMEA division at BioMar.
'With a lot of mixed messages in the market, it can be confusing for the consumer to make a healthy choice and that is why many look for natural and organic foods. This is how the back to nature trend has emerged.'
Christensen added that individual raw materials in the Salvea range may change, and the basis of the product lies in consumer demand for 'a natural, healthy and sustainable lifestyle'.