Biological issues continue for Bakkafrost Scotland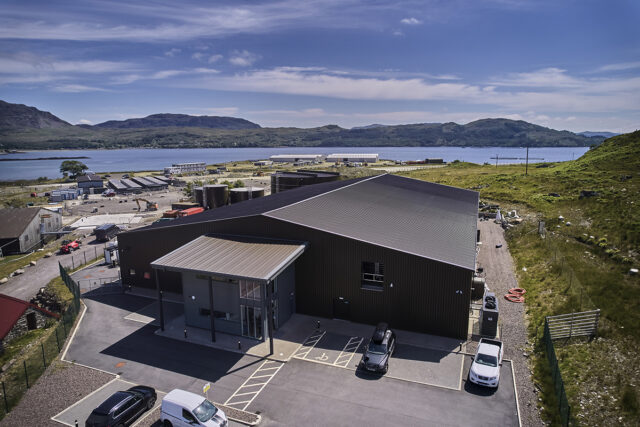 Bakkafrost chief executive Regin Jacobsen has said he is still not happy with the results from farming operations in Scotland, where high mortality has dragged down the group's third quarter results.
Bakkafrost today announced a group EBIT or operating profit of 325m Danish krone (£38m), some DKK 34m (£4.5m) lower than industry analysts were forecasting.
This was a considerable increase on the group EBIT of DKK 71m (£8.3m) for Q3 last year. However, the Scotland farming segment produced an operational loss or EBIT of DKK 137m (£16m) against a loss of DKK 81m (around £9.5m) in Q3 last year.
The main problem areas presenting "significant biological challenges" are around Loch Fyne on Scotland's west coast, and East Lewis and Harris in the Hebrides.
The combined Faroes farming and VAP segments made an operational profit or EBIT of DKK 444m (£52m) up from DKK 146m (£17m) 12 months ago.
Group operating income rose from DKK 1.27 billion (£148m) to DKK 1.87bn (£219m) this quarter.
Bakkafrost also announced its next Capital Markets Day will be held in Scotland on 6-7 June 2023.
CEO Jacobsen told investors: "Overall, we are satisfied with the results from the Faroe Islands in this quarter, however not with the results from the Scottish farming segment.
"We are pleased to see continuing strong biological performance in the Faroe Islands with strong growth, all-time low sea lice levels and increased average harvest weights.
"We are also pleased with the positive results from the implemented changes in the large-smolt production regime in the Faroe Islands.
"This has resulted in more robust smolt with better biological performance. Declining mortality levels in the farming operation from the smolt produced after the changes were implemented demonstrate the impact of these changes, for our farming operation in general and large-smolt production in the Faroe Islands and Scotland."
Turning to the problems in Scotland, he said: "We are not satisfied with the biological performance in the Scottish farming segment, where mortality rates have been higher than expected in this quarter.
"This reminds us, that we still face challenges while we await larger and better quality smolt. In Q2 2023, we will reach an important milestone in Scotland as we expect to release the first batch of large smolt from our Applecross hatchery."
He continued: "In the meanwhile, good biological risk mitigation is important and freshwater treatment capacity plays an important role here. Unfortunately, our new wellboat for Scotland was delayed, but was finally in operation in late September.
"Hereby we have significantly upscaled our freshwater treatment capacity which is now finally at a sufficient level. The new 4,000m3 well-boat can treat for gill health issues as well as remove sea lice in one gentle treatment and the results so far are promising."
Concluding, Jacobsen said: "Regarding the market, Q3 has been a quarter with large variations.
"The tight supply and high prices in the beginning of the quarter was replaced by significantly higher volumes supplied to the market in the second half of the quarter and at lower prices, however still well above previous years.
"Despite high inflation on food the demand for salmon is still strong which is reflected in contract prices for next year. Looking ahead into 2023, the supply growth in the salmon market will be tight with low single-digit growth."
The total harvested volumes for the first nine months of this year (2021 figures in brackets) were 66,100 tonnes gutted weight (71,100) with 47,400 tonnes (46,500 tonnes) from the Faroes and 18,700 tonnes (24,600 tonnes) from Scotland.