Bigger smolts to drive Bakkafrost growth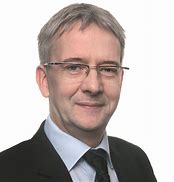 THE Faroese fish farmer Bakkafrost has outlined two important developments in its annual sustainability and financial reports, published yesterday.
First, there will be a significant increase in the number, and size, of smolts released this year. About 12.6 million smolts were released during 2018 and 9.9 million in 2017. The company now plans to raise that figure to more than 13.5 million in 2019.
Bakkafrost also intends to almost double the smolt size to 500g by 2021, with the sustainability report adding: 'The benefits (of this move) are a shorter production time at sea as well as a reduced biological risk.'
The company is constructing a massive smolt facility with 29,000 m³ capacity, scheduled for completion this year, as part of a major investment in its smolt operations.
In a further development, Bakkafrost said that 86 per cent of its salmon harvested this year will be certified by the Aquaculture Stewardship Council (ASC).
Seven farms were ASC certified last year, ahead of the planned target of four farms, and this year it expects a further seven farms to be audited. Two further sites have already been certified since January.
The Bakkafrost 2018 Healthy Living Sustainability Report details the launch of a DKK 10 million community investment fund, plans to build the Faroe Islands' first biogas plant, and continued progress introducing measures to minimise environmental impacts on the fjords.
In its farming operation, Bakkafrost focused on improving treatment methods against sea lice.
Medical bath treatments were not used and in their place freshwater and lukewarm seawater, in addition to lumpfish, were adopted.
'Initially, these new mechanical treatments resulted in elevated mortality, but after a start-up phase and more experience and better knowledge of the equipment and the treatment methods, the mortality level has improved, but Bakkafrost is still working on improving the negative side effects of these mechanical treatments,' the report said.
Towards the end of last year, Bakkafrost started production of salmon meal and salmon oil in its new production facility at Havsbrun and this is expected to increase the value of the offcuts in its salmon production.
The report said that the company has managed to phase out the use of ethoxyquin in all fishmeal used in salmon feed in in favour of natural antioxidants, while also managing to maintain high omega 3 levels.
It has also tested alternative feed ingredients to increase nutritional value.
And it has almost entirely phased out the use of formalin in its hatcheries, in favour of natural seawater treatments along with changing stunning method from electrical to mechanical, so improving quality and minimising stress.
Presenting the sustainability report CEO Regin Jacobsen (pictured) said: 'In 2019, we will begin planning for the next phase of our sustainability strategy. The emphasis here will be to continue to integrate it into our corporate strategy and investment plans.'
Bakkafrost's harvest guidance for 2019 is 54,500 tonnes gutted weight, up from 44,591 tonnes in 2018.
The company reported a profit of DKK 960.3 million (£110.7 million) in 2018, compared with DKK 511.4 million (£65.5 million) the previous year.