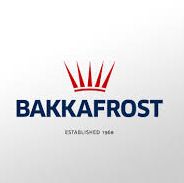 THE Bakkafrost Group, the largest salmon farming company in the Faroe Islands, delivered a total operating EBIT of 212.1 million Danish kroners (DKK) in the second quarter of this year.
The combined farming and VAP segment made an operational EBIT of DKK 180.0 million in Q2 2014 and the farming segment made an operational EBIT of DKK 159.5 million.
The salmon spot prices decreased during the quarter, while the VAP contract prices stayed on a record high level.
The company said that because of the decreasing spot prices, the performance in the VAP segment improved during the quarter, and the operational EBIT came to DKK 20.5 million in Q2 2014. The EBITDA for the FOF segment was DKK 57 million.
Commenting on the results, CEO Regin Jacobsen said: 'We are very satisfied with the result for Q2 2014, as all segment made profit.
'The biological development has been positive and our sales prices for VAP products are on a level where we again see positive margins.
'The spot prices, on the other hand, have decreased some lately due to the increase in supply of fresh salmon. For our fish meal, fish oil and fish feed department the quarter was good.'
The Group made a profit for the quarter of DKK 126.2 million (DKK 184.2 million). For H1 2014, the profit was DKK 213.4 million (DKK 251.7 million).
The total volumes harvested in the second quarter were 11,212 tonnes gutted weight (10,540 tgw). The total harvested volumes in H1 2014 were 20,481 tonnes gutted weight (18,836 tgw).
The reason for the increase in the harvested volumes year on year is that Bakkafrost will harvest higher volumes this year compared to the year before.
Bakkafrost, which has a UK base at Grimsby, transferred 1.9 million smolts in Q2 2014 (1.8 million), which is in line with the company's plans.
Year to date 4.9 million have been transferred (3.9 million). The smolt release is higher in 2014 compared to 2013, due to available sites for smolt release.
In Q2 2014, the associated company P/F Faroe Farming harvested 47 tonnes gutted weight (943 tgw). In H1 2014, Faroe Farming harvested 2,212 tonnes gutted weight (3,298 tgw).
In accordance with the Group's dividend policy, Bakkafrost paid out DKK 4.50 (NOK 4.98) per share in April 2014. The amount corresponds to approximately DKK 219.9 million (NOK 243.3 million).